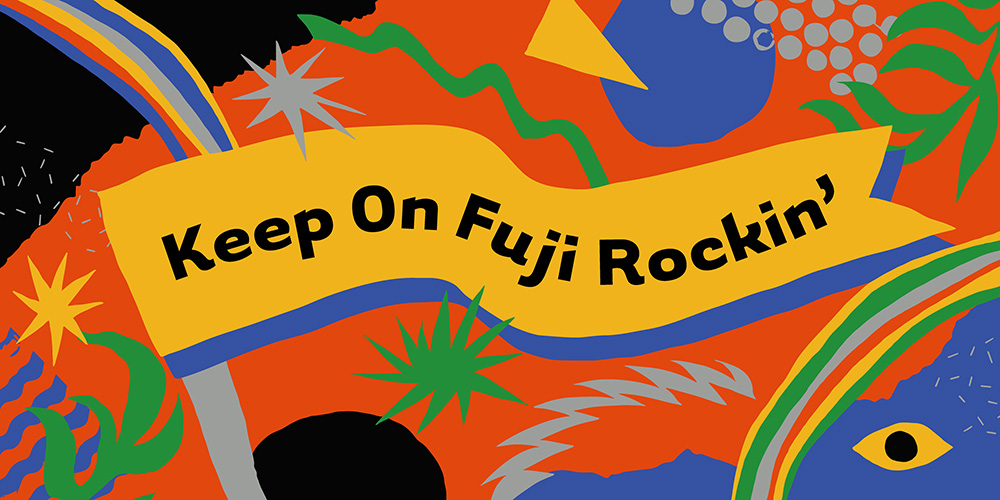 2020.07.31
Keep On Fuji Rockin'
Centered on a special YouTube program stream on the three days Fuji Rock was supposed to be held: August 21st, 22nd and 23rd, the campaign will feature information about take out and delivery services available from restaurants and vendors who would have had stalls at this year's festival, a lottery to win great prizes just like at the festival Pre-Party on the Thursday night every year and more! The campaign will last for the entire month of August so each and every one of us can enjoy a little bit of Fuji Rock wherever we may be this year.
We might not be in Naeba but we can Keep On Fuji Rockin' in 2020!
The festival may have been postponed but let's Keep On Fuji Rockin'!
We are planning many different campaigns this year starting in August for everyone to enjoy Fuji Rock in their own ways where ever they may be.
PAST FUJI ROCK PERFORMANCES TO BE STREAMED ON YOUTUBE!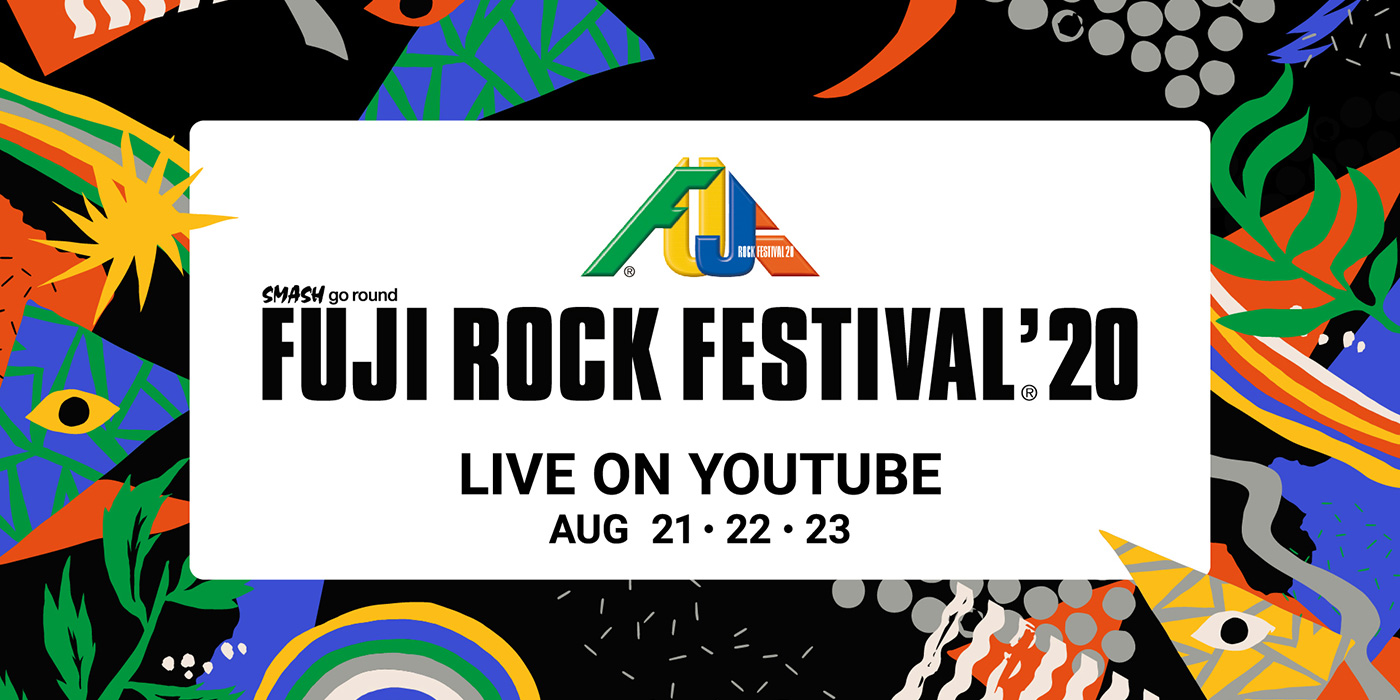 Special live program compiled from past artist performances will be streamed over the three days Fuji Rock was scheduled for! Don't miss the surprise!
FUJI ROCK FESTIVAL'20 LIVE ON YOUTUBE
Date
DAY1
Aug 21 FRI Start 20:00〜《Approx 3 hours》
Aug22 SAT Start 9:00〜 *Repeat stream
DAY2
Aug22 SAT Start 18:00〜《Approx 5 hours》
Aug23 SUN Start 7:00〜 *Repeat stream
DAY3
Aug23 SUN Start 18:00〜《Approx 4 hours》
Aug24 MON Start 7:00〜 *Repeat stream
Channel
youtube.com/fujirockfestival
Artists
https://www.fujirockfestival.com/news/pickup15
*Please note that program start times are approximate and may change without warning.
*Artists listed in alphabet order and not in order of broadcast.
*Artist programming may change without prior warning.
*Any additional artists to be added will be announced on this website.
Be sure to subscribe to the Official Fuji Rock Festival channel and get up to date info on the program!
Viewers will be able to make donations during the program using YouTube's Superchat function. Proceeds from the program will be donated to Music Cross Aid and Medecins sans Frontieres.
Thank you for your cooperation.
《Please read details HERE regarding purchase of Super Chat.》
▸ Music Cross Aid
▸ Medecins sans Frontieres
FESTIVAL FOOD @ HOME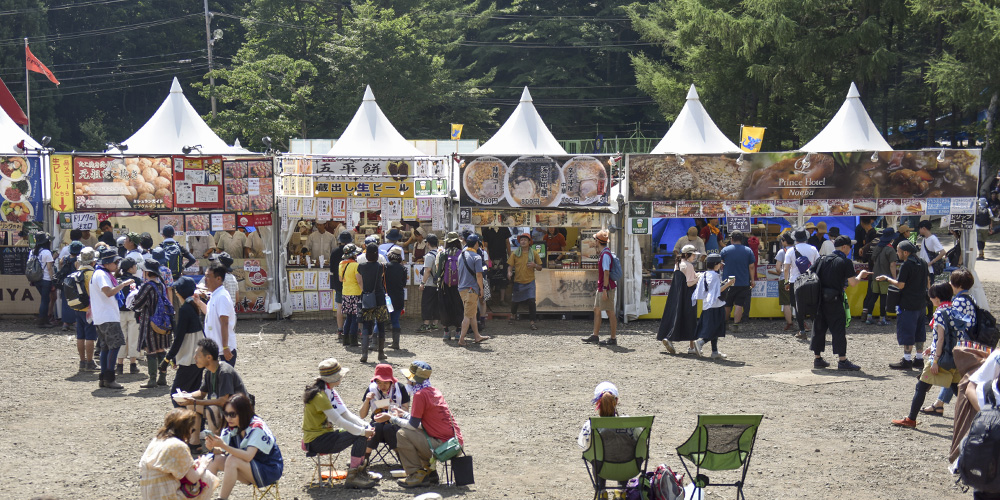 Get take out and deliveries of your favorite Fuji Rock foods!
Or make your festival fav's at home with these recipes and how to videos!
Watch the special YouTube program while eating Festival Food @ Home!
*Made possible with cooperation from food vendors who had applied for a stall at FRF'20 and had passed the first stage of the application process.
*Limited to those residing in Japan.
Media Info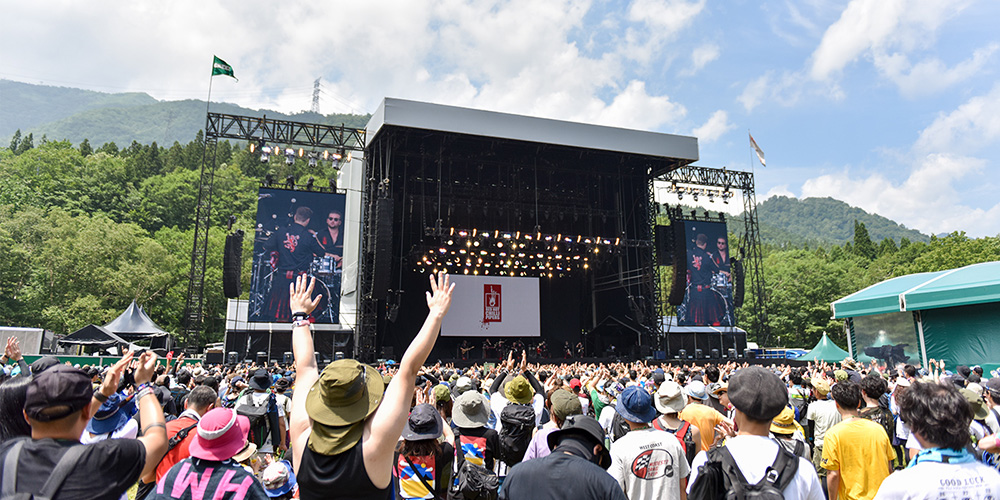 TV Broadcast
Fuji TV NEXT / Fuji TV NEXTsmart
FUJI ROCK FESTIVAL '19 Complete Version
Don't miss the repeat broadcast of the epic 15 hour program about Fuji Rock Festival '19 that first aired in September of 2019!
| | |
| --- | --- |
| DAY 1 | Tues August 4th 22:00~27:00 |
| DAY 2 | Wed August 5th 22:00~27:00 |
| DAY 3 | Thurs August 6th 22:00~27:00 |
Space Shower TV
FUJI ROCK FESTIVAL PAST PERFORMERS SPECIAL
Special broadcast featuring a selection of music videos by artists who have performed at Fuji Rock Festival.
Sun August 9th 17:00~20:30
FUJI ROCK FESTIVAL'19 SPECIAL REPORT
Sun August 9th 20:30~22:00
Radio Broadcasts
J-WAVE
Three days of Fuji Rock features across all programs!
Featuring special programing such as 「KATTENI FUJI ROCK '20"」, comments by veteran Fuji Rockers and 「 #私のフジロック」!!
Fri August 21st to Sun August 23rd
INTER FM
Featuring special broadcast of InterFM 897 Fuji Rock Radio Festival 2020 in August!
All programs will put focus on Fuji Rock Festival during the broadcast period.
Fri August 21st to Sun August 23rd
FM YOKOHAMA
All programs to feature Fuji Rock campaigns throughout the day!
FM802
AWESOME FRIDAYS
Segment of program will feature recordings of past artist performances and gifts for listeners!
18:00~21:00 Fri August 21st
Chillin'Sunday
Segment of program will feature recordings of past artist performances and gifts for listeners!
15:00~18:00 Sun August 23rd
FM COCOLO
Whole Earth RADIO
Program to feature Fuji Rock Festival over two weeks.
Program will introduce the festival's ecological measures and how it works towards a symbiotic relationship with nature.
6:00AM – 7:00AM Sun Aug 16 & Sun Aug 23
ZIP FM
REAL ROCKS FUJI ROCK SPECAIL
Fuji Rock special programming featuring 20 year veteran of the festival, Osamu Sawada.
24:30~26:00 Sunday Aug 9th
FRIDAY NIGHT SPECAIL "FUJI ROCK FESTIVAL ON THE RADIO"
Special Fuji Rock Programming featuring Osamu Sawada.
25:00~26:00 Friday Aug 14th
Related Events
Special FRF Official Shop Gan-Ban Store Event!

FRF Official Shop Gan-Ban (Shibuya Parco B1) will feature sales on festival merchandise which was supposed to be sold at the festival, Fuji Rock Collection 2020 items which sold out online will be available, along with exhibition and sale of prints of photos by official festival photographer Uchutaishi Star.
During the campaign, those who purchase select items at the store will recieve a FRF'20 x Gan-Ban tote bag and FRF'20 limited edition Gon-chan balloon free of charge!
Keep On Fuji Rockin' Campaign @ Gan-Ban Tokyo / Shibuya Parco
Date & Time
11:00~21:00 Sat Aug 1st to Sun Aug 23rd
Location
hibuya Parco B1 Fuji Rock Official Shop Gan-Ban Storefront
GAN-BAN Official HP
▸ GAN-BAN officials HP
Event Details

Merchandise Sales


FRF '20 Official Merchandise (some items by order)
FUJI ROCK COLLECTION 2020
(Designer: Atsuhiko Mori )
[Items Available]
CREW NECK T-SHIRT
CREW NECK SWEAT SHIRT
COACH JACKET
TRACK JACKET+PANTS
Outlet sale of items from past years.

Exhibition & Print Sales of Photos by Uchutaishi Star

Customers who purchase more than ¥2,000 of select items will receive a FRF'20 x Gan-Ban tote bag and FRF'20 limited edition Gon-chan balloon free of charge. (Only a limited number available.)
《Selected Items》
FRF'20 Official Merchandise / FUJI ROCK COLLECTION 2020 / Outlet Sale Items

*Open hours may change due to measures to prevent the spread of Covid-19. Please check the open hours of Shibuya Parco for more information.

*Limits to the number of shoppers may be implemented in order to avoid congestion in the store.
Remote Fuji Rock Run!

The early morning "Fuji Rock Run" at Naeba was started by MOBSTYLES Tahara 104 Yo's running space "&MOSHI" and running mag, "Hashiru Hito" in 2016. 2020 will feature the run in remote!
Take part wherever you are however you want by running at the same time: 9:00 AM Saturday August 22nd, 2020.
Remote Fuji Rock Run 2020
Date
Saturday August 22nd, 2020
The event will use Zoom to broadcast the run remotely beginning at 9:00am.
Place

Take part from wherever you are in Japan!
Please do not gather with others to run and take part in the event.
#KeepOnFujiRockin' Gift Campaign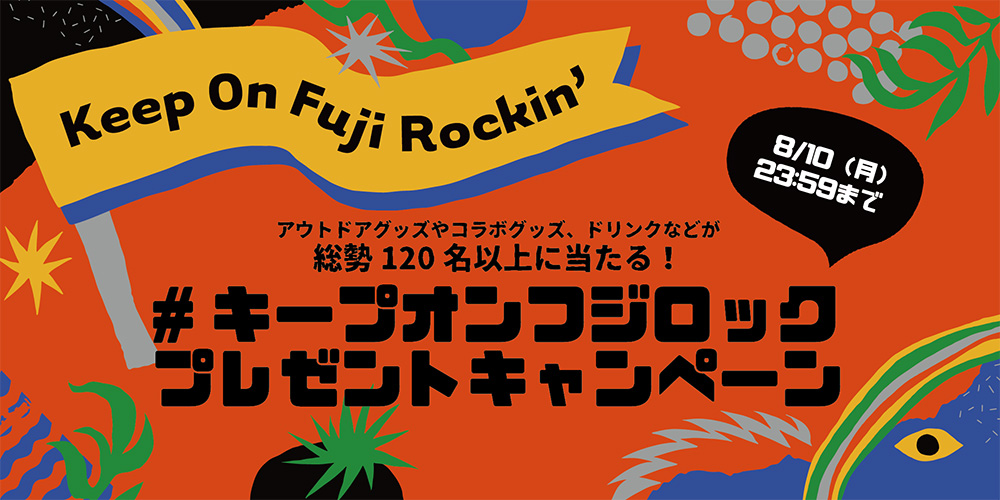 Win popular Fuji Rock items during the YouTube program! Total of 120 people have the chance to win great prizes!
Follow the festival's official Twitter account and post using the tag, #KeepOnFujiRockin' for a chance to win great prizes such as outdoor equipment, collaborative merchandise, popular drinks from the venue and more!
Include a favorite memory or episode from Fuji Rock for a better chance to be one of the 120 people to win prizes!
Looking forward to everyone's tweets!
Deadline to Enter
11:59pm Monday August 10th, 2020
Deadline for applications has finished.
Thank you for your support.