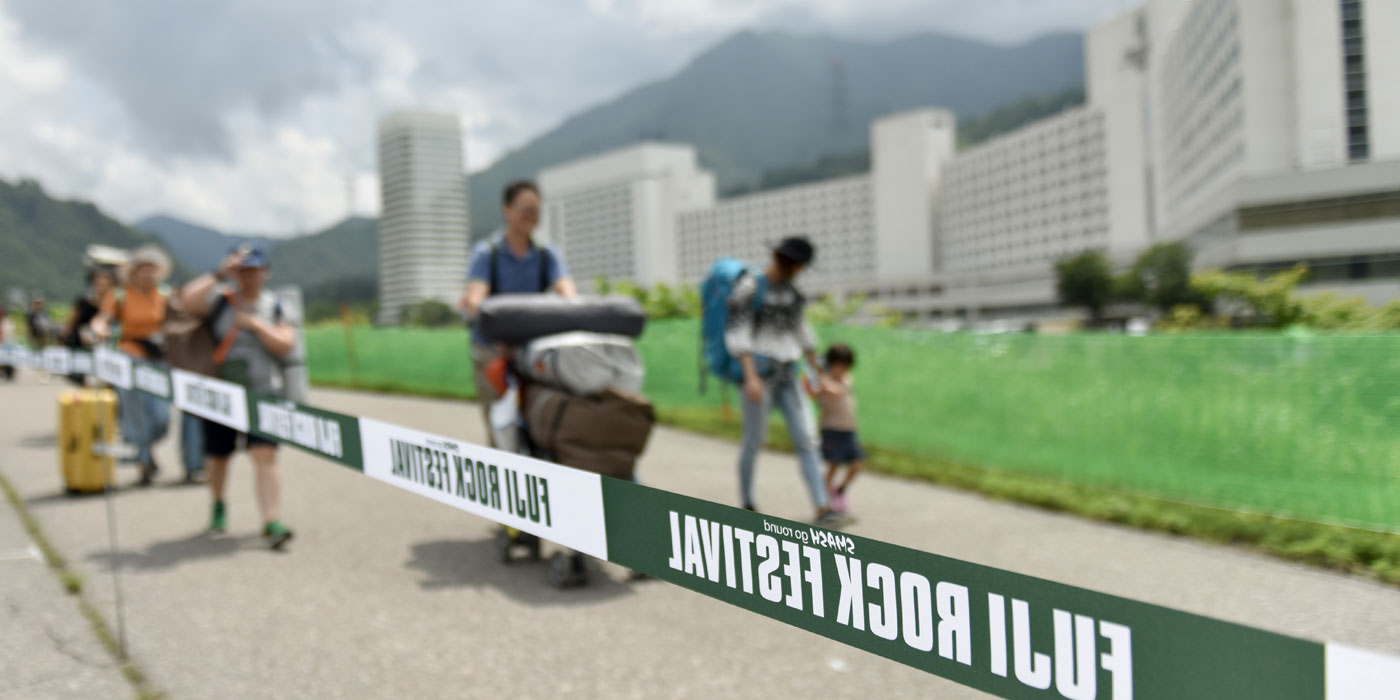 2023.02.03
Popular Lodging Plans Now Available at Official Tour Center!
One stop shopping for transportation, lodging and tickets for Fuji Rock!
The FRF Official Tour Center offers over 1,500 different plans including busses departing direct for the festival from 19 cities across Japan, convenient lodging near the festival, and discounted packages. Purchase your festival entry tickets at the same time!
Popular lodging options near the festival available by lottery in first period starting 12:00PM Friday February 3rd!
OFFICIAL TOURS 【First Period: Lottery】
Lodging available during the first period include the popular Naeba Prince Hotel, lodging in the Naeba & Asagai areas, and discounted bus packages departing from 16 locations around Japan. Applications for the lottery will be divided into 2 periods with the first beginning on February 3rd.
First Period Applications:
12:00PM February 3rd ~ 5:00PM February 6th
(Results Announced:Thursday February 9th)
Naeba Prince Hotel
・Lodging Plan
・Bus + Lodging Plan
Second Period Applications:
12:00PM February 10th ~ 5:00PM February 13th
(Results Announced:Thursday February 16th)
Naeba & Asagai Areas
・Lodging Plan
・Bus + Lodging Plan
▸ Bus Plans

Kanto Area
(Shinjuku, Ikebukuro, Tokyo, Haneda, Yokohama, Funabashi, Omiya, Hachioji)
Kansai, Chugoku Area
(Kyoto, Osaka, Sannomiya)
Tokai, Chubu Area
(Shizuoka, Nagoya)
Tohoku
(Sendai)
Niigata
(Niigata, Nagaoka)

▸ Bus
+PYRAMID GARDEN
▸ 【First Application Period Details】Here
Contact
Planning & Operation:Collaboration, Inc.
▸ 03-6861-6969
(Hours: 11:00AM to 5:00PM weekdays)
▸ fujirock@collaborationtours.com
(English language services available)
Second Period: First-Come-First-Served
1,500 different plans available on first-come-first-serve basis starting Friday March 3rd.
Departure locations for tour busses will be expanded in the second period and lodging options will be available for all areas. Discounted Under 22 tickets and exclusive tour bus packages included to match every need.
Purchase of festival entry tickets also available.
Under22 (Discounted) Camping Tickets
Bus users under 22 years old camp for free! Each round trip bus ticket includes a ¥1,000 coupon for Naeba Shokudo!
(*Price of standard camp site ticket is ¥5,000)
▸ Here
Exclusive Tour Bus User Camp Site
「PYRAMID GARDEN」
Located 1 minute walk from the festival bus terminal, this exclusive flat grassy camp site is for use by tour bus users only.
▸ Here