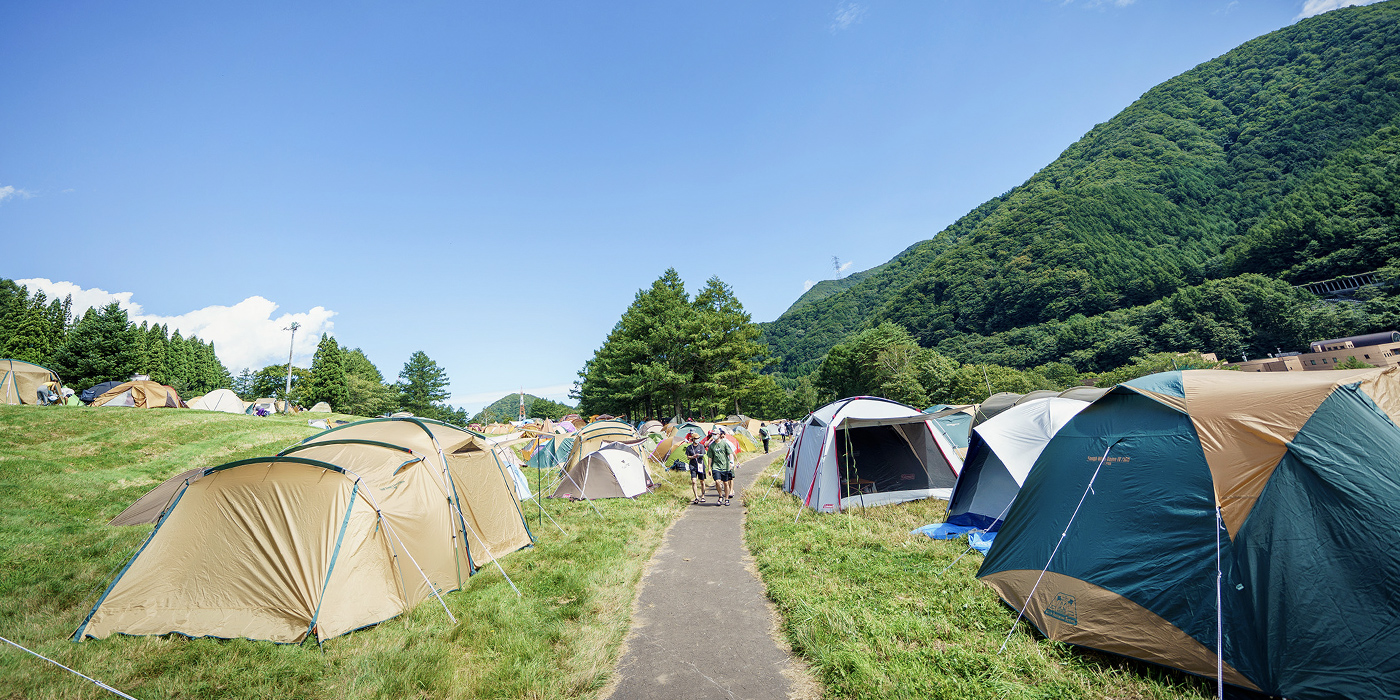 2023.03.03
NEW TENT RENTAL SERVICES!
Great for new campers or people who just want to relax and enjoy the shows
Leave setting up and taking down the tent to the professionals with the new Tent Rental Service!
Try out camping for the first time while enjoying the music at Fuji Rock! Make most of your time at Fuji Rock! Leave setting up the tent to the professionals with this new service!
The Tent Rental Service previously limited to the Pyramid Garden area has now been expanded to the main campsite. Available to any campsite ticket holders!
Limited to 50 tents. First-come-first-served.
Tent Rental Service
Leave set up and clean up to the professionals!
Plans include a LOGOS brand tent, water resistant mat, and lantern all ready for use as soon as you arrive at the campsite! Perfect for first time campers!
Rental Period
12:00pm Thursday July 27th to 11:00am Monday July 31st
*Shorter period rentals not available. Rate does not change depending on number of nights used.
Details
①LOGOS Tradcanvas Living・DUO-BA 1 to 2 person tent
②Includes water resistant mat and lantern
③Includes set up and removal. No return required.
Price
¥30,000(each tent)
Please Note
Purchase of campsite ticket required. Please be sure to purchase a campsite ticket.
Tents rented through the Tent Rental Service will be located in the main campsite.
Sleeping bags and other items are not included in the rental service. Please be sure to bring your own. (Additional services not available.)
Tent locations cannot be moved or requested.