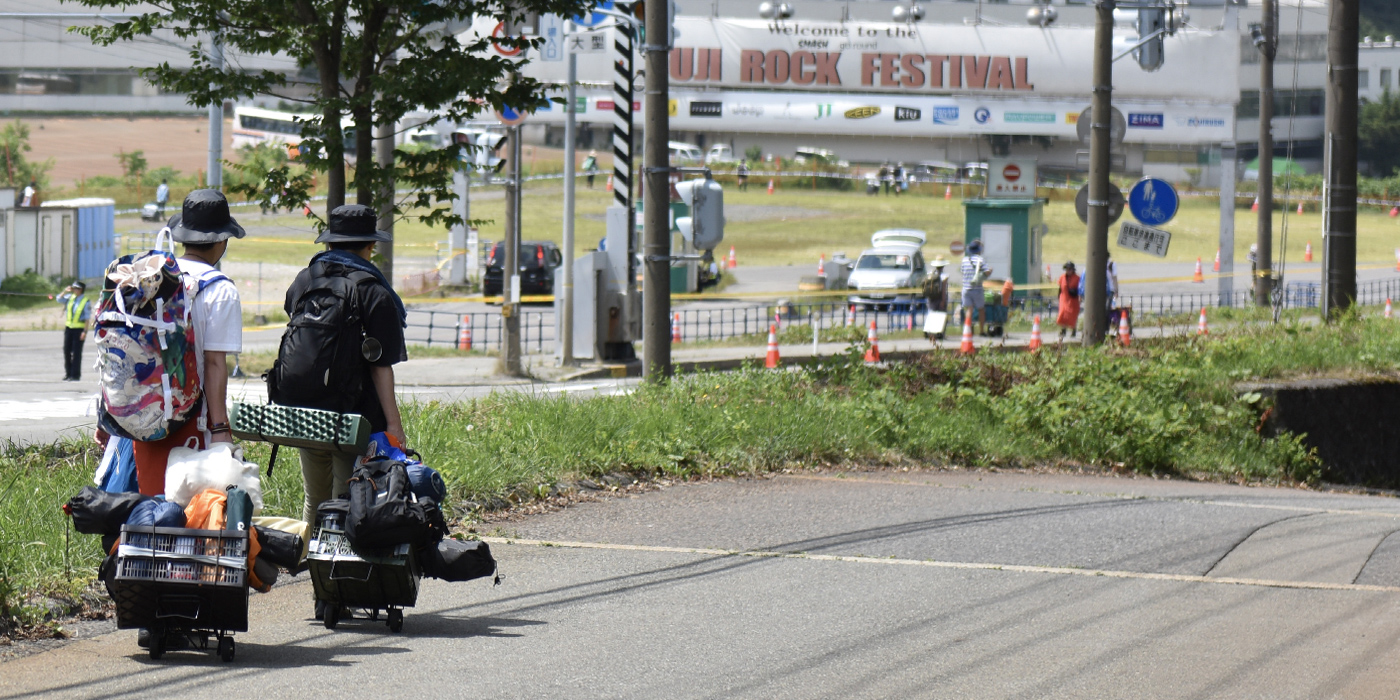 2023.03.03
ALL OFFICIAL TOUR TYPES NOW AVAILABLE
One stop shopping for transportation, lodging, and tickets to Fuji Rock Festival!
The FRF Official Tour Center offers direct busses from 19 cities across Japan, lodging in and around the festival, discounted packages and options to meet any need. All with sets that include festival entry tickets!
【For overseas residents】
The following services are available from the Fuji Rock Official Shop Gan-Ban for overseas residents.
① Tour bus departing to/from Shinjuku and the festival
>>> https://ganban.net/?p=67208
②Tent Rental Service (Purchase of Campsite ticket also required)
>>> https://ganban.net/?p=67396
Tips & Options
▸ Tour Bus
Travel directly to the festival without changing to the shuttle bus.

Less expensive than the Shinkansen! (Depending on package)
Change to the shuttle bus at Jomokogen! No waiting for the shuttle bus on the new "Jomokogen Route" (via Minakami, Sarugakyou)!
Choose from an early or later departure: Depart the festival at 1:00am and arrive at Shinjuku at 6:00am, or leave Naeba at 10:00pm to arrive at Shinjuku at 2:00am!

▸ Lodging
Expanded lodging areas and plans!

Choose from lodging such as a hotel in Minakami, a minshuku in Echigonakasato, or the Joetsu Kokusai Hotel. Perfect for a Fuji Rock Vacation with onsen and music!
One Person Solo Plans available at minshuku in Echigo Yuzawa, IshiuchiMaruyama and EchigoNakasato!
Recommended Plans
▸ Under22
(Discounted) Camping
Tour bus users aged 22 and younger use the campsite for free!


(*Standard cost of campsite ticket is ¥5,000)


¥1,000 coupon for Naeba Shokudo restaurant included with every round trip bus ticket!
▸

Exclusive Tour Bus User Campsite 「PYRAMID GARDEN」

Carry your camping equipment with ease to this camping area located 1 minute from the festival bus stop. Exclusive flat campsite only for bus users!
Exclusive campsite limited to 500 tents features atmosphere produced by Candle JUNE.
▸ Tent Rental Service
Leave setting up the tent to professionals at the Tour Bus User Campsite Pyramid Garden.
Choose from 3 types of tents. (Purchase of tour bus ticket required.)
Contact
Planning & Operation:Collaboration, Inc.
▸ fujirock@collaborationtours.com
(English language services available)
▸ 03-6861-6969
Hours: 11:00AM to 5:00PM weekdays)