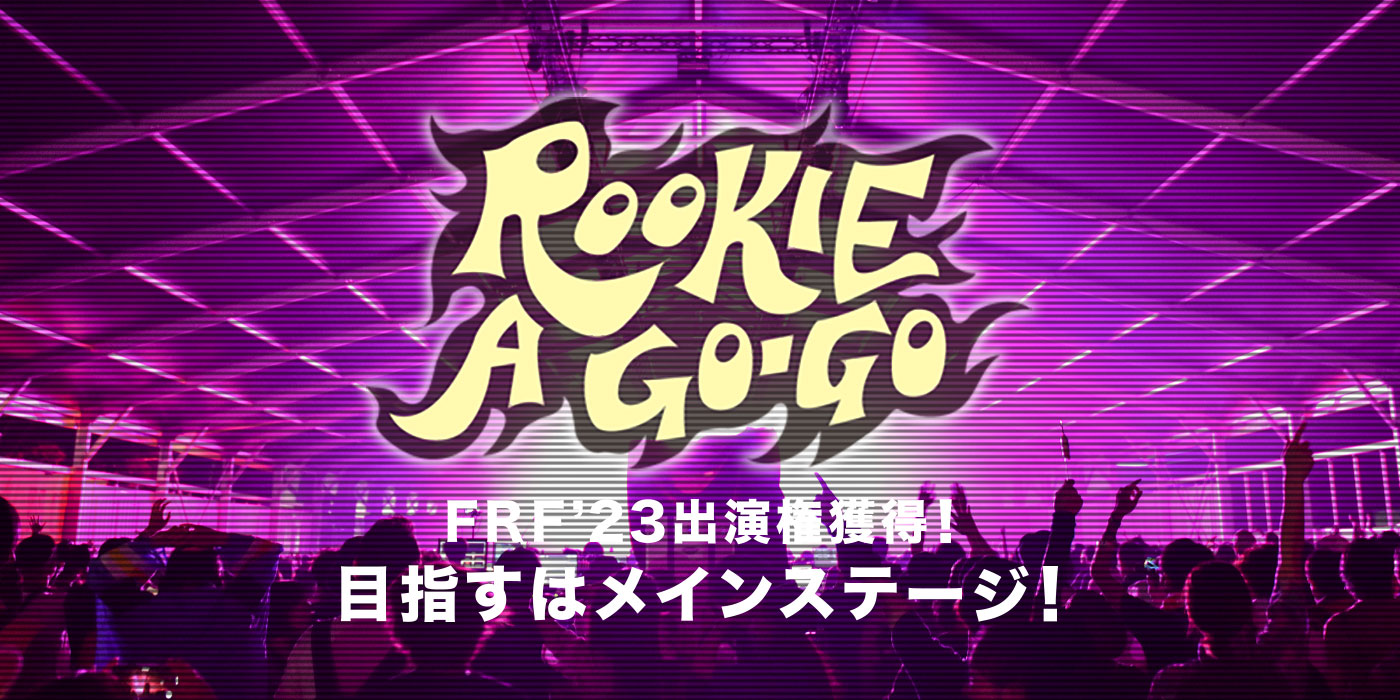 2023.03.17
PERFORM AT FRF '23! ONLINE VOTING NOW OPEN!
Online voting for "Rookie A Go-Go Aim for the Main Stage Project" Begins! Vote for your favorite artist to perform at this year's Fuji Rock!
Applications to perform at the gateway to stardom, the Rookie A Go-Go, last year came in at over 4,000 with these nine artists being chosen out of the many amazing artists who applied. One of the nine will be chosen to perform at one of the main stages at the festival this year, the Green Stage, White Stage, or Red Marquee. Vote for your favorite and choose the next headliner artist! Online voting is now open!
Since its beginning in 2012, the project has propelled artists such as cero、SABANNAMAN、MONO NO AWARE、CHAI、Kimishima Ohzora、KOTORI, and Acidclank from last year to performances at the Red Marquee.
Voting for the 11th installment of the project was held at the Rookie A Go-Go last year and the top artists from the voting at the festival will now be chosen by online voting. Your vote could decide the fate of the next big star!
Listen to a song from each artist on the voting page and vote for your favorite!
| | |
| --- | --- |
| Online Voting Period | March 17th to 11:59pm April 16th, 2023 |