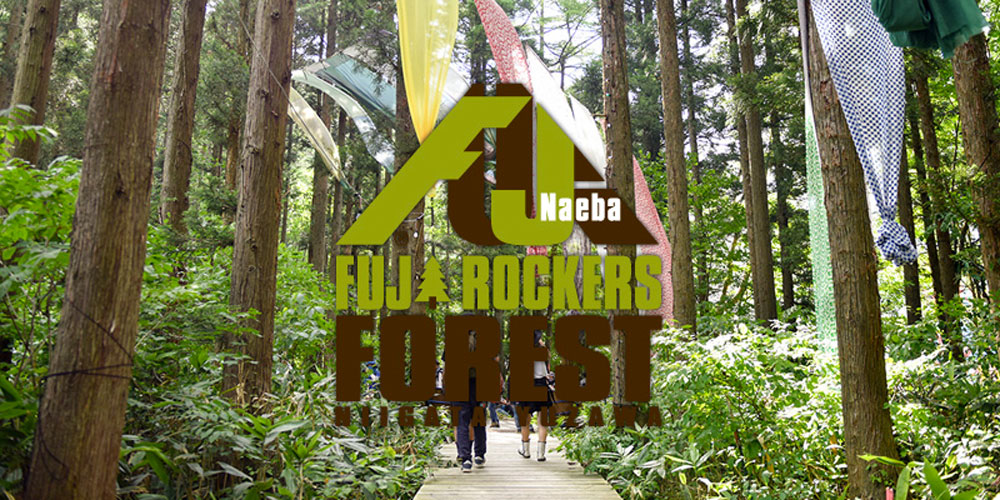 2020.03.17
HELP BUILD A BRIDGE AT THE BOARDWALK THAT CONNECTS THE FUJI ROCK FOREST!
Crowd funding to begin 11:00am Tuesday March 17th!
As part of the Fuji Rock Forest Project, the "Midori-bashi" bridge across the Asagai River is replaced due to damage from heavy rain and snow.
The festival plans to build a stronger Midori-bashi bridge that can withstand heavy rain and snow in the winter season by utilizing crowd funding.
クThose who take part in the crowd funding effort will receive special items such as: Fuji Rock Discount Ticket Voucher*, Prince Hotel Lodging Voucher*, Gramping Tent Voucher*, Pre-Party VIP Course, BEAMS & CHUMS & Columbia & KiU limited edition original items.
*Vouchers will ensure the purchase of each item. Actual costs for each item will apply.
Information / Applications
《Crowd Funding Service: BOOSTER》
The organizers of Fuji Rock Festival through the Fuji Rock Forest Project work with the prefecture of Niigata and town of Yuzawa to ensure the people who visit Naeba can continue to enjoy the forest and protect and maintain the forestland surrounding the festival site. As part of this project, the festival has built and maintains the Board Walk to help conserve the surrounding forest. Volunteers work to maintain the boardwalk along with local contractors.
Crowd Funding Service:BOOSTER
Crowd funding service co-operated by PARCO Inc and CAMPFIRE Inc. Offering products and services across a wide range such as environmental activities supporting local communities, art and digital products all while incorporating entertainment.