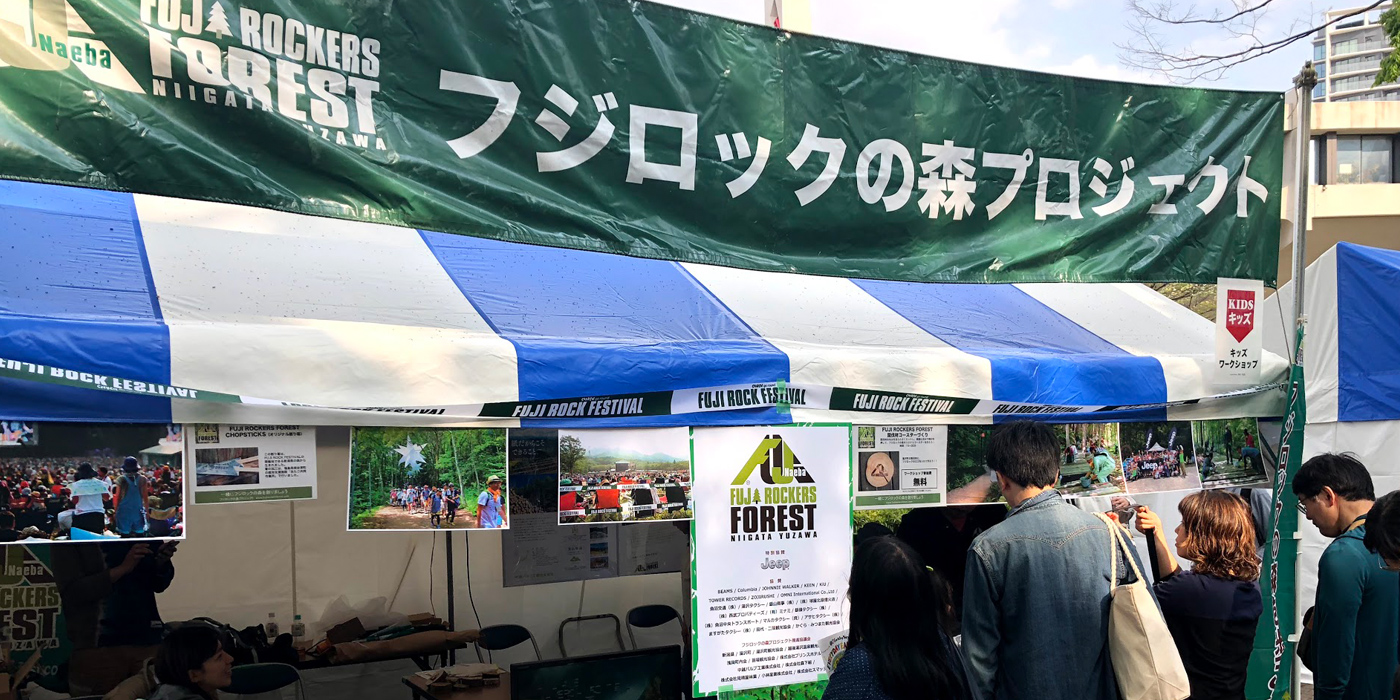 2023.04.07
FUJI ROCK HOSTS BOOTH AT EARTHDAY TOKYO 2023!
Fuji Rock to host booth at Earthday Tokyo 2023 at Yoyogi Park on April 15th, 16th!
Fuji Rock will be hosting a booth at Earth Day Tokyo 2023 featuring the Fuji Rock Forest Project!
Booth will feature workshops about the thinning of forests surrounding the festival venue in Naeba and items for sale using timber from the forests while introducing the many ways Fuji Rock Festival works towards protecting the environment.
The event will also feature other shops from the festival so be sure to keep an eye open for information about the festival!
Newsletter produced using timber from overgrown forests in and around the festival featuring the latest up-to-date information about Fuji Rock Festival will be available.
Start your festival season off in Yoyogi park surrounded by green and enjoy the many free concerts at the event while preparing for Fuji Rock.
Earth Day Tokyo 2023