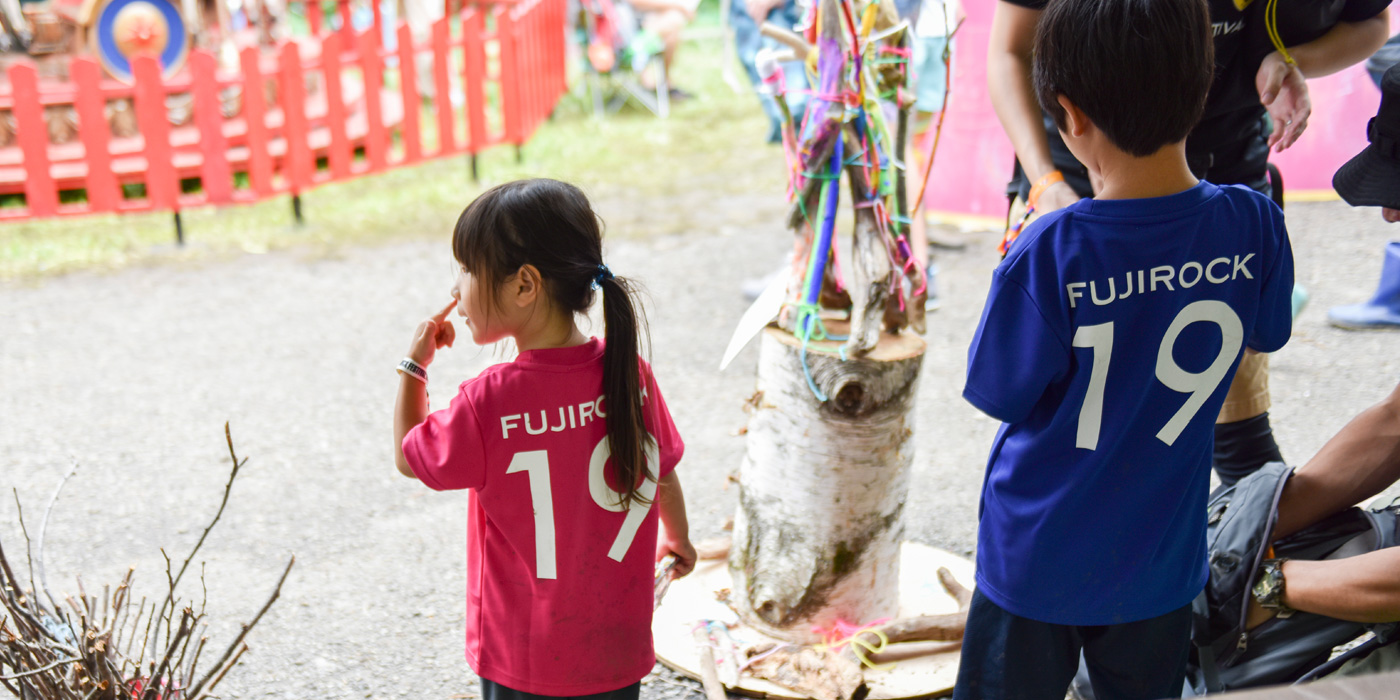 2021.04.16
OFFICIAL MERCHANDISE & GAN-BAN ITEMS AVAILABLE NOW!
FUJI ROCK FESTIVAL GONCHAN × GAN-BAN Tees!
The popular Gon-chan tee is back in 3 different designs.
"Gon-chan by the river" tee design is based on actual Gon-chan sighting.
Rock 'n Roll Gon-chan tee features festival logo with Gon-chan on front and the popular skull-Gon on the back.
Ninja-Gon Tee is based on the unique ninja Gon-chan who is probably sneaking up behind you right n…
*Kids sizes available for Rock 'n Roll and Ninja tees.
FUJI ROCK FESTIVAL GONCHAN × GAN-BAN GRAPHIC Tee

Colors: WHITE / BLACK
Sizes: S / M / L / XL
Price: ¥3,850(tax incl.)

FUJI ROCK FESTIVAL GONCHAN × GAN-BAN ROCK Tee

Colors: WHITE / BLACK
Sizes: S / M / L / XL
Price: ¥3,850(tax incl.)

<KIDS>
Colors: WHITE / GREEN APPLE
Sizes: 100 / 110 / 120 / 130 (cm)
Price: 3,300円(tax incl.)