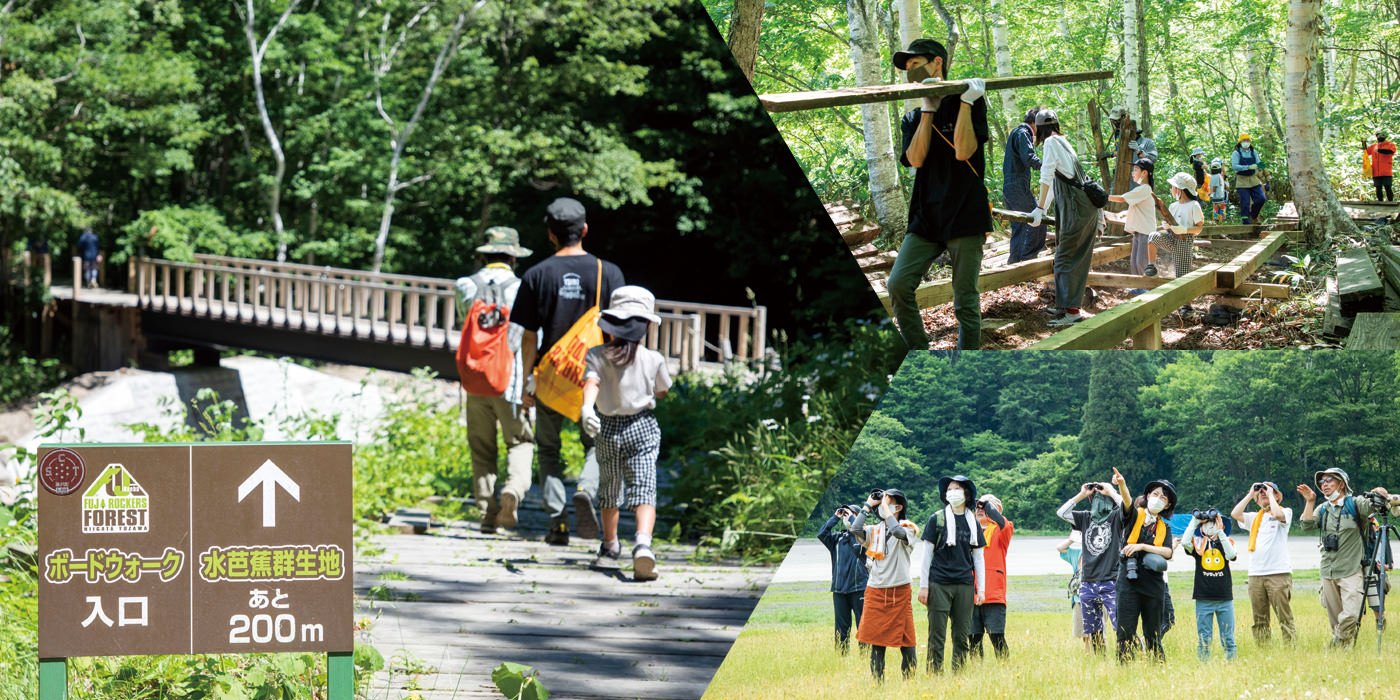 2023.04.21
Boardwalk Camping Event!
Prepare for Fuji Rock at the Boardwalk Volunteer Camping Event!
The wooden boardwalk spans a length of 2 kilometers through the forest of Fuji Rock.
Enjoy being in the nature of Naeba while mending damage to the boardwalk caused by rain and snow at the "Boardwalk Volunteer Camping" event!
Enjoy a tasty lunch and meet new Fuji Rock friends at Naeba while having the Fuji Rock venue to yourselves and trekking through back roads not open during the festival during this exclusive event!
Why not come enjoy the beauty of Naeba a touch early during the Boardwalk Volunteer Camping event.
Don't forget to bring your own water bottle!
Boardwalk Don't Run Vol.72
Event Schedule
Saturday, May 20th
*Camping before and after the event is welcome!
Event Location
Naeba Ski Resort, Yuzawa-cho, Niigata Prefecture
Gather point: Oasis Area / Naeba Shokudo
*On-site rendezvous.