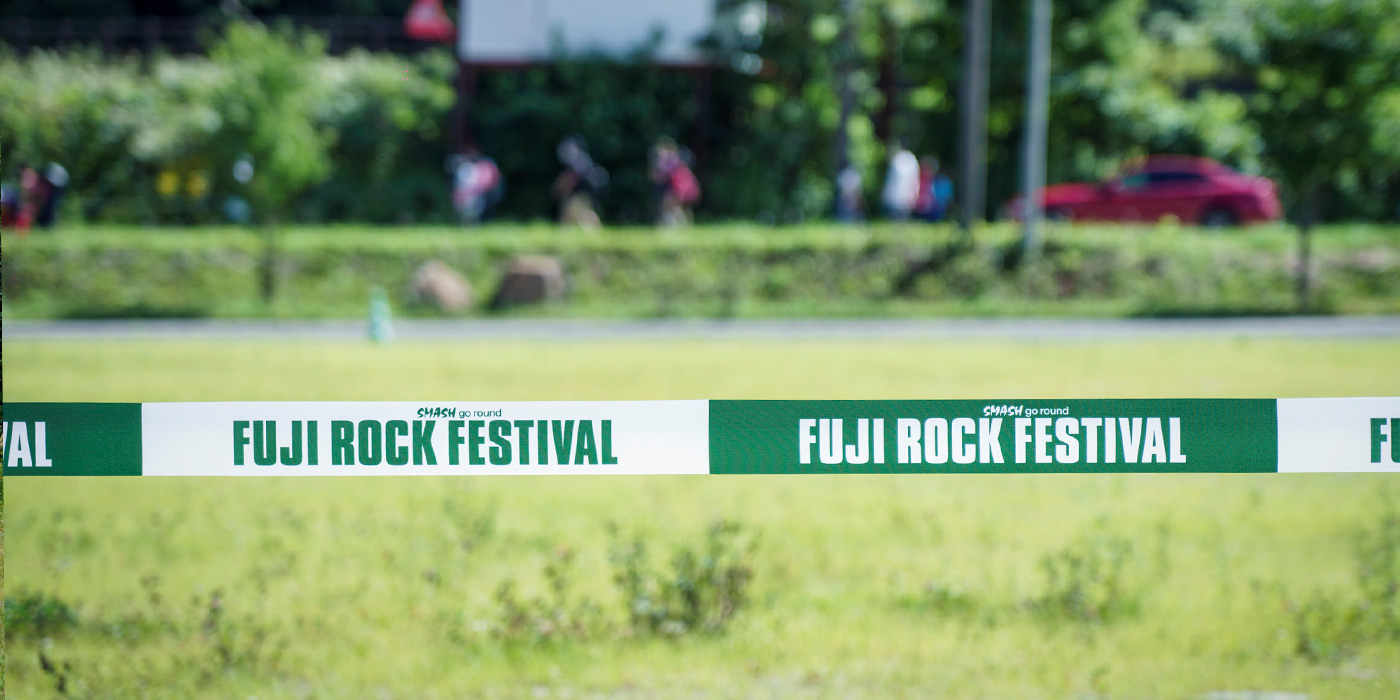 2022.05.13
OFFICIAL TOUR PACKAGES NOW AVAILABLE ON FIRST COME FIRST SERVED BASIS!
All plans including bus tours traveling directly to the festival departing from 19 cities across Japan, packages that include lodging, the popular exclusive tour bus user only campsite Pyramid Garden and the (Discount) Under 22 packages are now available on a first-come-first-served basis!
Festival entry tickets available for purchase at the same time. Those who purchase festival entry tickets in addition to a tour package will be sent their wristbands in advance.
New Jomokogen Route Available!

Bus route from Jomokogen station to the festival will be available starting this year (multiple stops).
Tent Rentals Available!

The popular tent rentals will be available for tour bus users again this year! The no fuss service lets you use the tent without putting the tent up or taking it down or even returning it when you leave.
Advance application required. Lottery basis.
New lodging and packages established last year also available

Lodging in "Minakami" (hotel) and "EchigoNakasato" (minshuku) will be available again this year.
Single use plans (one person per room) at the Echigo Yuzawa, Ishiuchi Maruyama and EchigoNakasato (minshuku) areas will also be available.
Official Tour Packages: General Sales (first-come-first-served)
Starting 12 noon Friday May 13th!
All plans will be available on a first-come-first-served basis.
・All lodging in areas not already sold out during the lottery will be made available on a first-come-first-served basis.
▸ Bus Plans
Bus plans traveling directly to and from the festival from 19 cities across Japan.
《Departing Cities》
Kanto Area: Shinjuku, Ikebukuro, Tokyo, Haneda, Yokohama, Funabashi, Omiya, Hachioji
Kansai Area: Kyoto, Osaka, Sannomiya
Tokai / Chubu Area: Shizuoka, Nagoya
Tohoku Area: Sendai
Niigata Area: Niigata. Nagaoka
Gunma Area: Jomokogen, Minakami, Sarugakyo
▸ Bus & Lodging Plans
Book lodging and transportation together and save!
▸ Bus & Camping Plans
Package plans that include bus and exclusive Pyramid Garden campsite tickets.
Perks Only Available for Bus Plan Users!!

Tour bus users can use the dedicated wristband exchange at the Naeba Tour Bus stop.
Tour bus users can use the dedicated takkyubin courier service counter to send and receive baggage.
Second Round Sales Details *Japanese language only.
Recommended Plans
▸ Under 22 (Discount) Bus Tour
Bus tour users who are under 22 years old can use the campsite for free!
(*Campsite tickets normally cost ¥4,000)
¥1,000 meal coupon valid for use at the Naeba Shokudo also included with every round trip bus ticket purchased!
▸ Exclusive Bus Tour User Campsite 「PYRAMID GARDEN」
Only 1 minutes walk from the bus stop, this exclusive campsite features easy access and flat ground only available for bus tour users!
This relaxed campsite is limited to 500 tents and features atmosphere produced by Candle JUNE.
Contact Information
Operated by: Collaboration, Inc.
Email: fujirock@collaborationtours.com
TEL: 03-6861-6969 (hours: 11am to 5pm Mon thru Fri)