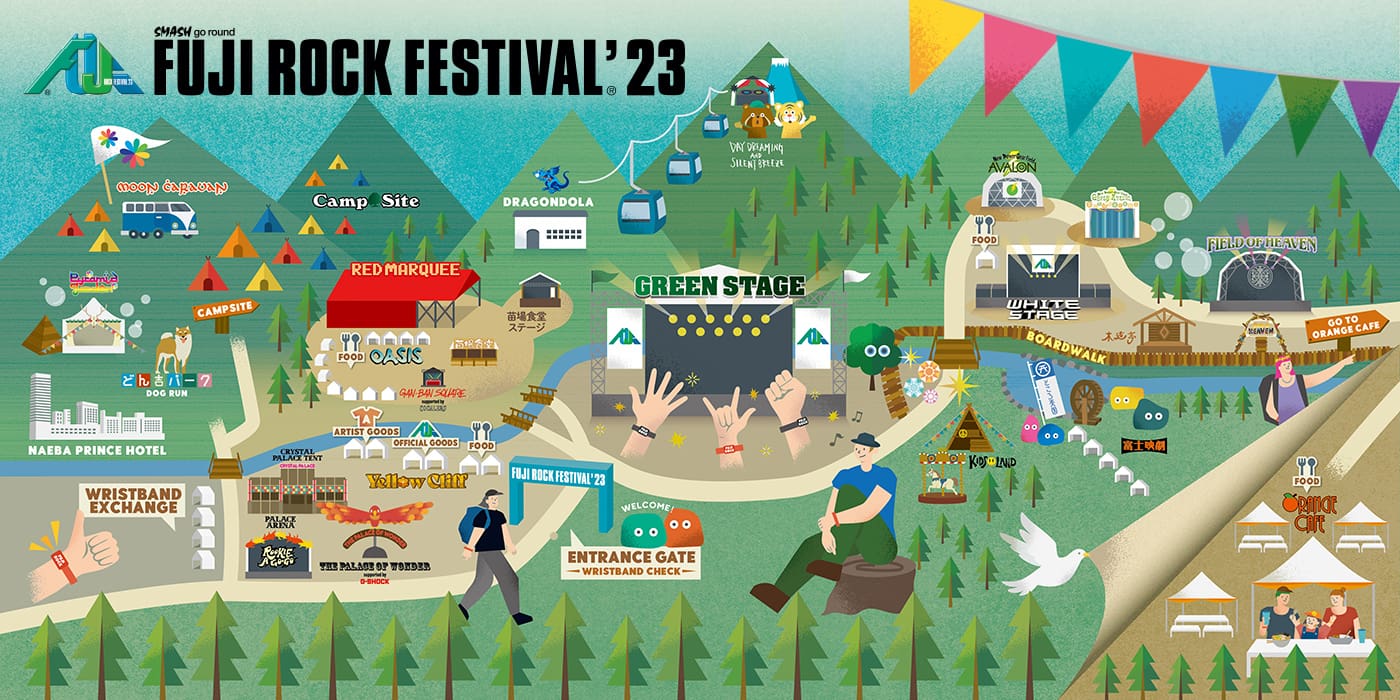 2023.06.02
GUIDE TO THIS YEAR'S STAGES & FACILITIES
Get an overall view of Fuji Rock Festival!
The free-entry Yellow Cliff area and Palace of Wonder area, back after a four year hiatus, greet you ahead of entering the festival gates. Beyond the gates awaits the festival which spans a total of 4 kilometers and features stages and areas both big and small surrounded by luscious nature.
From the festival's largest food & beverage area, the Oasis area, to Tokoro Tengoku located along a bubbling brook, to the childrens wonderland Kids Land – Fuji Rock Festival features areas and atmosphere where everybody can find their own perfect spot.