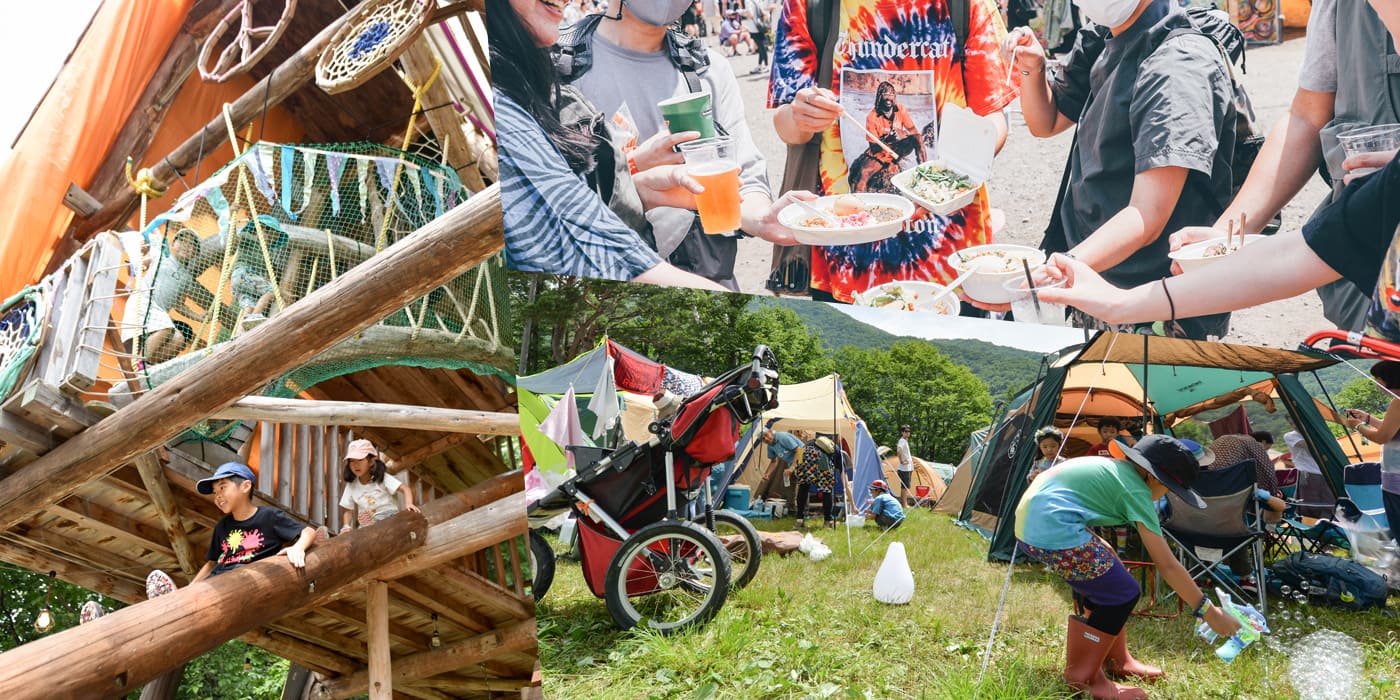 2023.06.09
Family Fun at Fuji Rock Part 2!
10 eco-friendly things to experience at Fuji Rock!
Part 2 of the series how to share nature!
The lush natural setting of Fuji Rock Festival is one of the reasons the festival is so well known around the world.
This series examines 10 eco-friendly experiences and places at the festival.
Part 2 is "Sharing nature at Fuji Rock.
In this installment we introduce spots at the festival where the entire family can enjoy the natural setting of Fuji Rock.