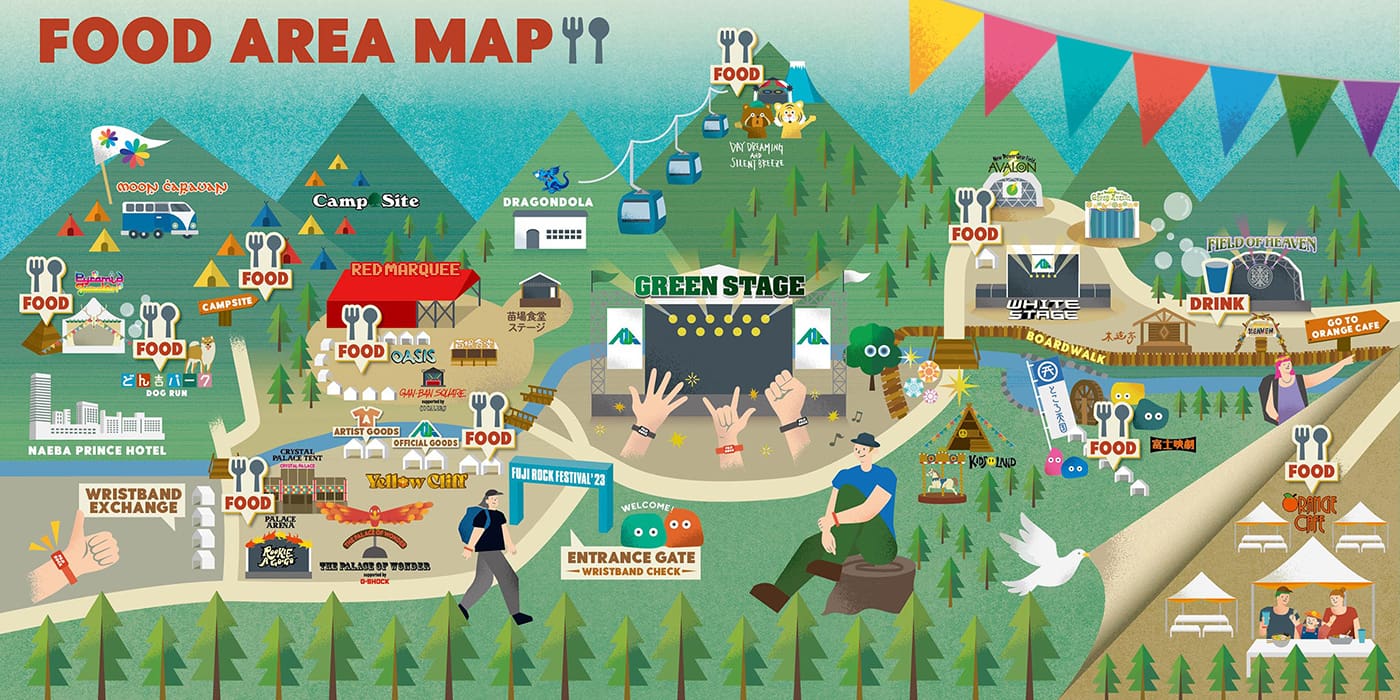 2023.06.09
This year's food shops announced!
Get your fill of Fuji Rock's gourmet food stalls!
Fuji Rock is proud of the food available at the festival and want to make sure everybody at Fuji eats well!
Fuji Rock is well known for the great food on site. A variety of foods from around the world are available again this year!
Over 80 food stalls to choose from this summer! The food line up also includes hard-to-reserve spots in Tokyo and other popular foods!