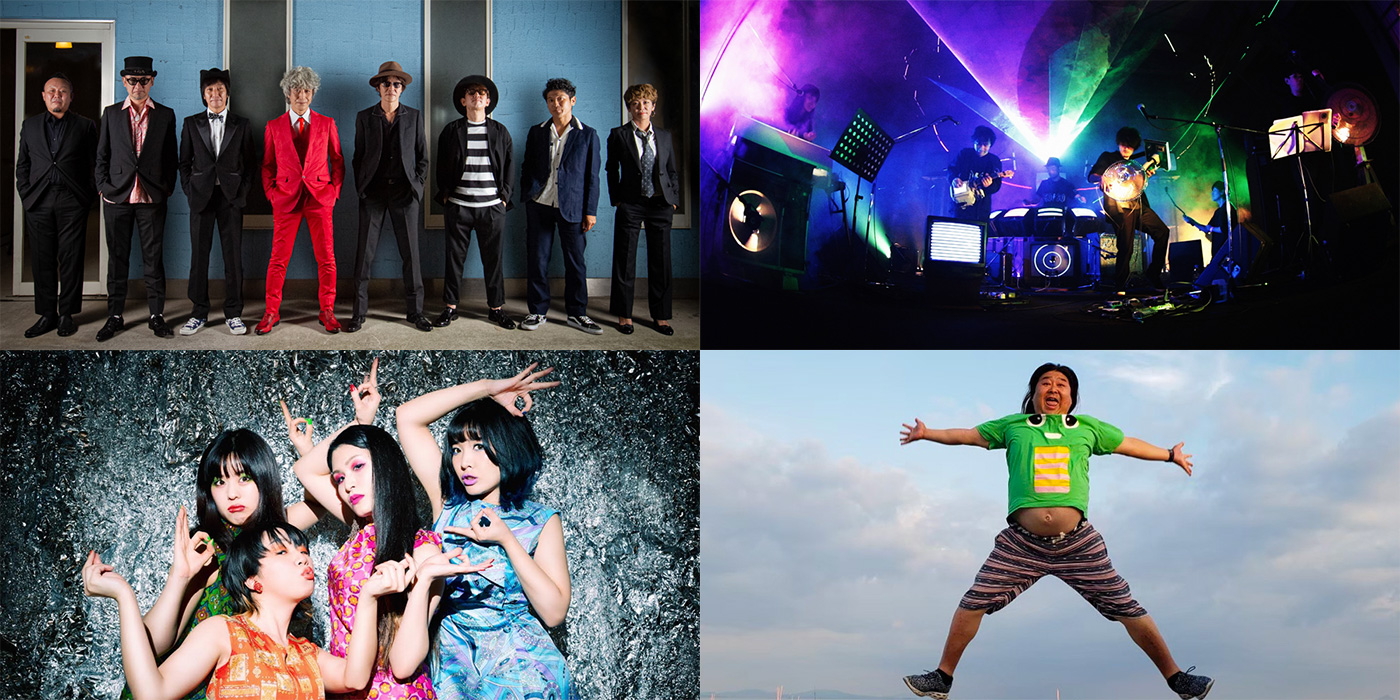 2022.06.10
MORE ARTISTS ADDED TO LINE UP!
Each of the four main stage's line ups will be announced soon but in the meantime, here are the artists who will be performing at the Naeba Shokudo this summer!
The stage attached to the popular Naeba Shokudo cafeteria is located at the OASIS area, the largest food & beverage area of the festival, is a must see part of the festival with unexpected guest musicians performing in the small comfortable space. These 18 unique artists have been chosen to perform at the Naeba Shokudo!
Naeba Shokudo on Friday July 29th features the rockin blues soul sounds of Shinji Miyake & The Red Rocks lead by singer & guitarist, Shinji Miyake; Otoboke Beaver who performed at the Rookie A Go-Go in 2017 and went on to be the only Japanese artist to be in Primavera; and SMTK led by Shun Ishikawa!
Saturday July the 30th brings us the project ELECTRONICOS FANTASTICOS! led by Ei Wada which turns recycled home electronics into instruments and Shota Aratani, the vocalist and yonawo's lyric and song writer to the Naeba Shokudo!
Don't miss the shows at Naeba Shokudo on Sunday July 31st! Experience a true fixture of Fuji Rock with Tommy Tomioka who performed at the Naeba Shokudo four years in a row from 2016 to 2019! Also playing on the Sunday are Ryoto Ohara & Franchise Owner with Ryoto Ohara from Tempalay and Shu Sasaki from PERIMETRON; five piece mixture funk band, Breimen, who's style surpasses genres; up and coming stars, Niko Niko Tan Tan; Cody・Lee, and Penthouse!
And it wouldn't be the Naeba Shokudo without the Naeba Musical Stormtroopers led by Junji Ikehata who will be performing on July 29th and 30th taking us one step closer to a normal Fuji Rock and the usual Naeba Shokudo!
The line ups for each of the main stages will be announced next week! Don't miss it!