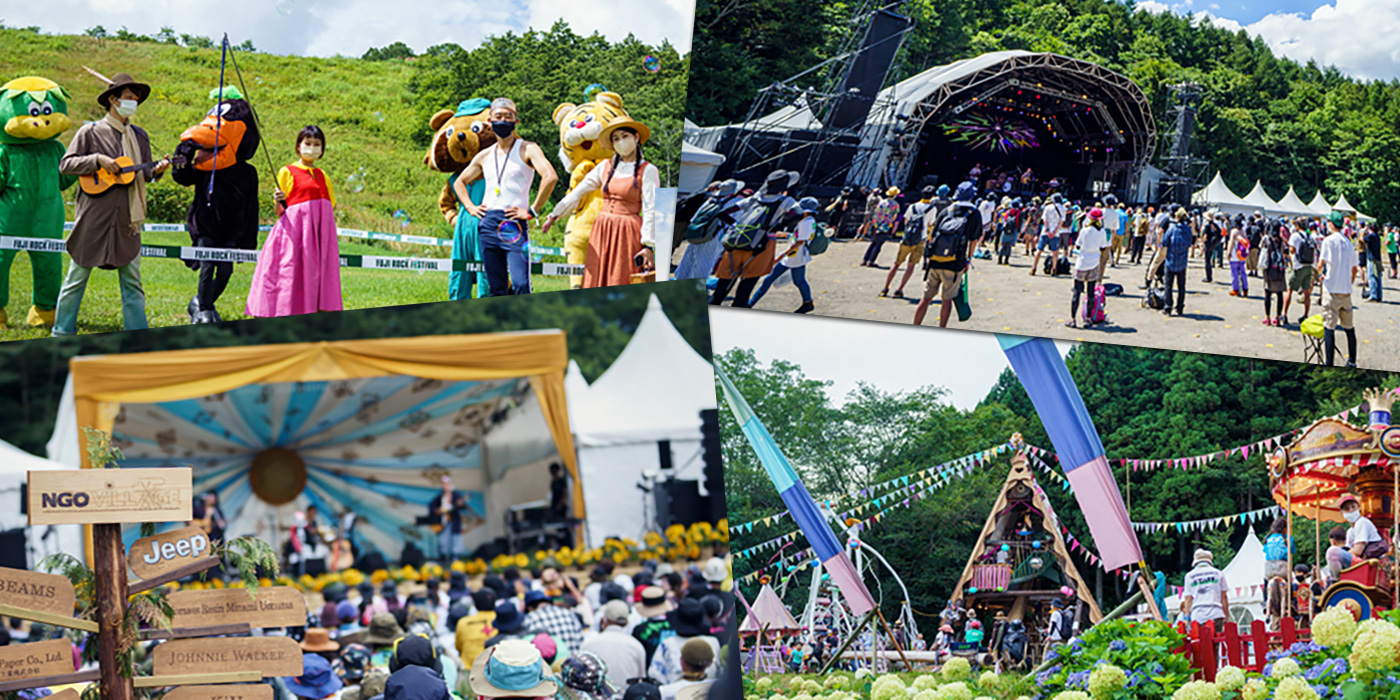 2022.06.17
Guide to this year's stages & facilities
Enjoy the gourmet food that Fuji Rock has to offer at the many shop areas in the festival like the newly created Yellow Cliff area located just inside the festival or the largest hospitality area at the festival, the Oasis area, Avalon Field, Tokoro Tengoku, and the Orange Cafe!
All nine stages from last year are back at Naeba this year. Enjoy both nature and music at Fuji Rock.
Let the kids run wild at Kids Land, learn something new at the NGO Village or feel the vibes of the illuminated forest and river on the Mokudo boardwalk at the many different stages and areas at Fuji Rock Festival.