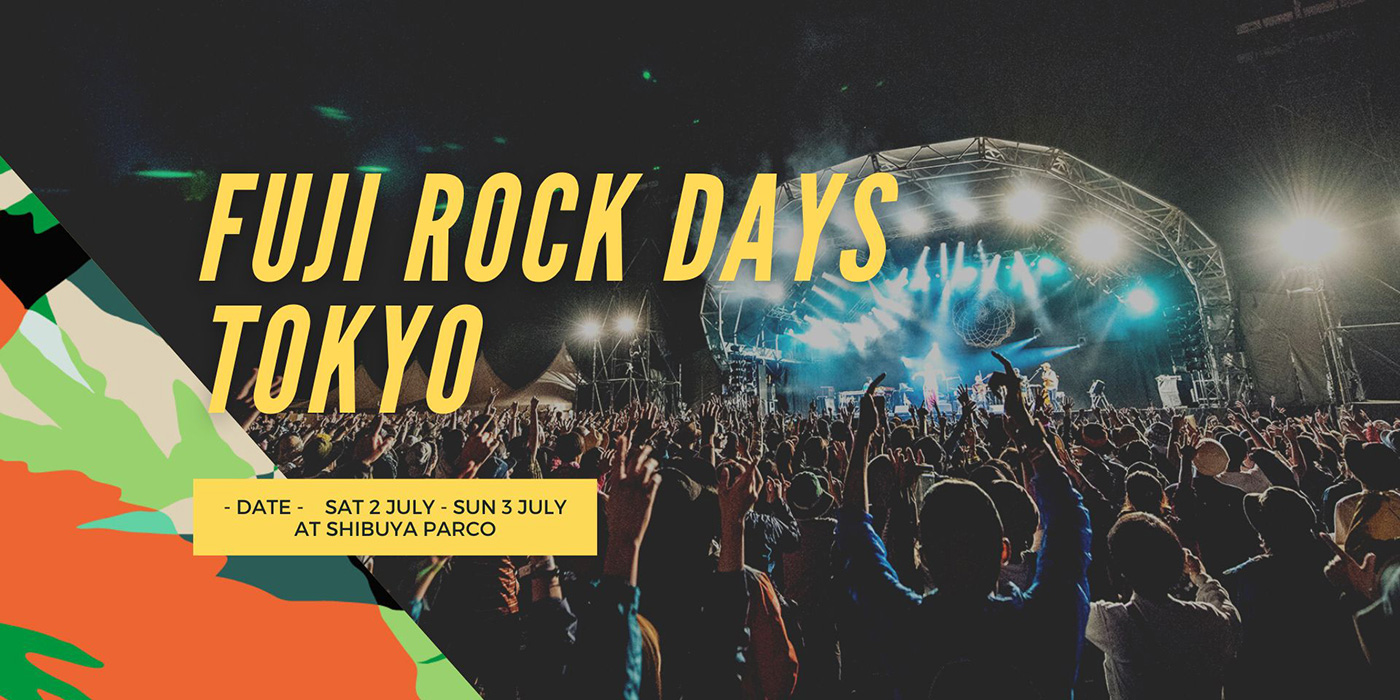 2022.06.17
FESTIVAL PRE-EVENT TO BE HELD IN TOKYO!
Get a taste of Fuji Rock Festival a step early at the festival pre-event, "Fuji Rock Days" to be held in Tokyo!
The penultimate pre-festival event will be held at Shibuya Parco on Saturday July 2nd and Sunday July 3rd for the first time in three years.
Enter the lottery to win fabulous prizes like tickets to Fuji Rock, the latest festival merchandise, coupons for a stay at the Naeba Prince hotel and official tour bus tickets, etc., festival staff will be on hand to answer questions about getting to and enjoying the festival, and see rare footage from past festivals at the event!
See you at Fuji Rock Days on July 2nd and 3rd at the main entrance to Shibuya Parco!
FUJI ROCK DAYS 〜 SHIBUYA PARCO
Dates
11:00〜19:00 Saturday July 2nd, Sunday July 3rd
Place
Shibuya Parco Main Entrance (Koen-dori Side)
▸ shibuya.parco.jp
Event Details

FUJI ROCK FESTIVAL'22 Ticket Sales
<Available Ticket Types>

Festival Entry Tickets (1 Day Tickets / 2 Day Tickets / 3 Day Tickets)
Campsite Tickets
Parking Tickets (1 Day / 2 Day / 3 Day)
Those who purchase festival tickets at the event will recieve wristbands.
Only cash payment services available.

Sale of festival merchandise
Grand Lottery
Enter to win prizes such as lodging at the Naeba Prince Hotel, official tour bus tickets and other great prizes.

Entry to lottery requires purchase of festival entry tickets or ¥2,000 or more of merchandise at the event.

Showing of Premier Footage of Past Fuji Rock Festival
Rare footage from past festival will be shown.
Fuji Rock First Timers ~How To Fuji Rock Clinic~
Official Festival Shop, Gan-Ban, staff will be at Fuji Rock Days to answer any questions about how to get to the festival or what to wear, etc. Don't be shy! Ask any question you have!
Fuji Rock Photo Props!
Original photo props created just for Fuji Rock Days! Take pics with the kids! ♪

Please Note
Please note the event may be cancelled or moved indoors in case of inclement weather.