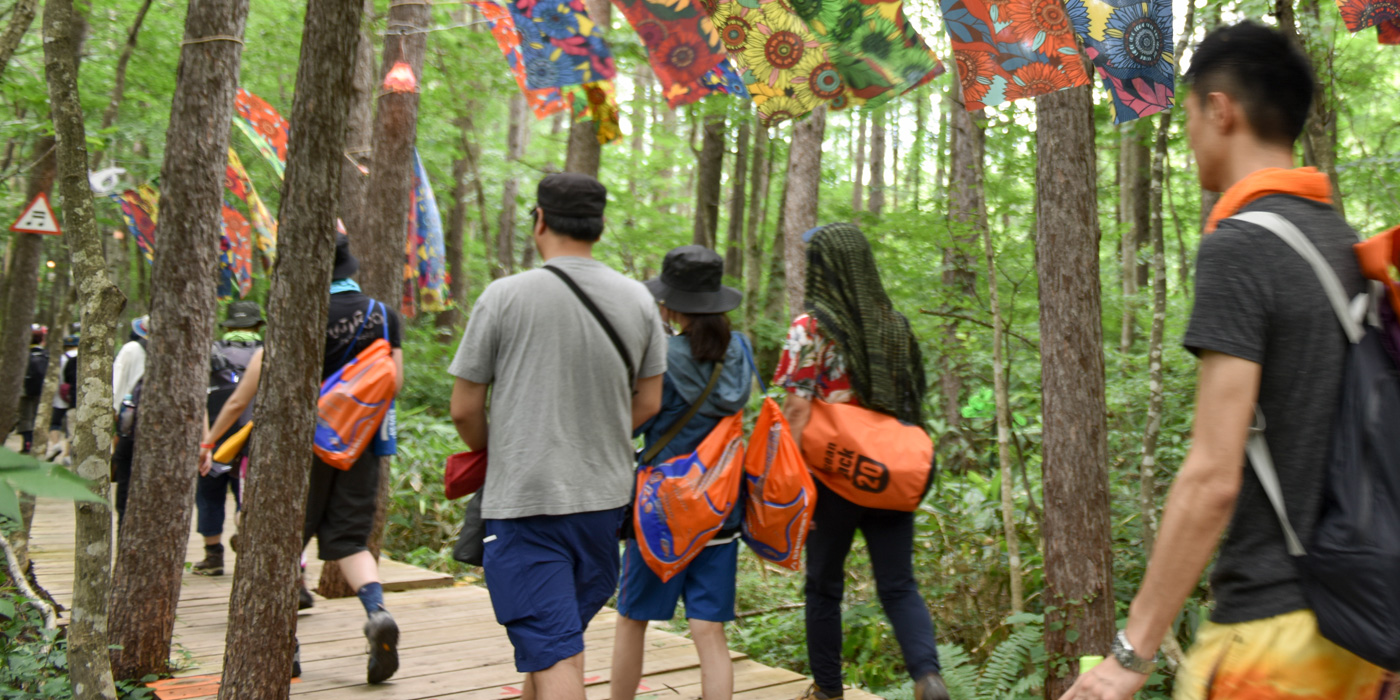 2021.06.18
Sustainable Shift Challenge with BEAMS
Fuji Rock Festival has teamed up with BEAMS for 17 years on official t-shirts and staff t-shirts fabricated up-cycle. We are now aiming to shift to a sustainable stance by stopping using plastic shopping bags at the festival.
Official T-Shirt Pre-order
By limited sales to pre-order, we aim to contribute to sustainability within the clothing industry by not fabricating too many shirts. There will only be a very limited number of shirts available at the festival shops and shirts will mainly be sold via pre-order.
Collaborative T-shirt Pre-order
Suspension of Use of Shopping Bags
We will no longer be providing the plastic BEAMS shopping bags which were included when purchasing official t-shirts at the festival and BEAMS shops.
This is to decrease the amount of plastic garbage the festival creates.
FRF '21 KnapSack (by Kiu)
A limited number of original festival design rain proof backpacks will be made available for purchase at the festival.

Size:Approximately 57cm high / 43cm wide / Straps: maximum 54cm (adjustable)
Materials:100% Polyester (Weather proof)
Price:¥1,200(tax incl.) *Only available at the festival
Upcycled Staff T-Shirts
Shirts that were scheduled to be disposed of will be upcycled to be distributed at the festival to operational staff, security staff and volunteers at the festival. The shirts will feature designs by the art unit, UND. (Some new shirts will be used for sizes, etc., that cannot be upcycled.)
The shirt's design will feature characters wearing masks or bandanas over their mouths to remind us of social distancing and representing the "special Fuji Rock held under special circumstances".
The shirts are sure to decorate the festival with their message of diversity, sustainability, and reminder of the need to socially distance.
Be sure to keep an eye out for them at the festival!