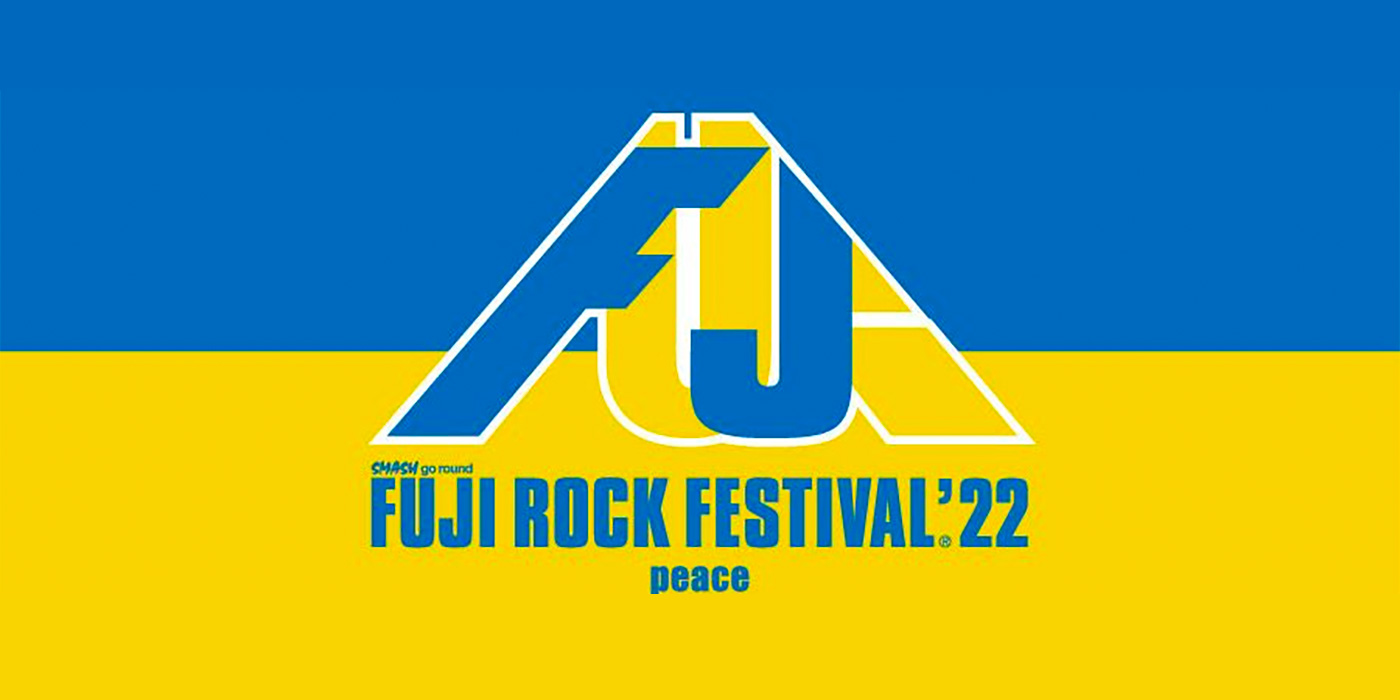 2022.06.24
Ukraine Humanitarian Aid Project 【UPDATE】
Fuji Rock Festival will be working to gather donations for humanitarian aid for the many people in Ukraine who have been forced to evacuate their homes.
【 Update June 24】
・ Ukraine Humanitarian Aid Project Fuji Rock Festival T-Shirts On Sale from Friday June 24th.
・ Donation Beneficiary Organizations Selected.
Fuji Rock has worked with everyone at the festival to help people and areas in need as with the Niigata earthquakes in 2004 and 2007, and the Great East Japan Earthquake in 2011.
The people of Ukraine are in need of humanitarian aid right now and we must respond with support in various fields and methods.
Fuji Rock wants to work this summer with everyone at the festival to spread the circle of support for the people of Ukraine as much as possible.
FRF Charity Goods Sales
All proceedes from sales of these items will be donated.
Support Ukraine Fuji Rock Festival Tenugui Towel

Size:840mm x 340mm
Material:100% Cotton
Price:¥1,000(tax incl.)

Available for purchase at GreenOnRed.
*Item will arrive after June 10th.
Donation Desks at the Festival
Support Ukraine Donation Stations will be located throughout the festival for members of the audience to make cash donations. Fuji Rock Festival will match all donations.
Support Organizations
Donations gathered at the festival and through the sales of above items will be sent to the following four organizations.
▸ United Nations UNHCR Organization
▸ AAR Japan【Refugee Aid Organization】
▸ Medecins du Monde
▸ Plan International Japan
The festival will donate funds it gathers to the above organizations with the aim of supporting those displaced by the Russian agression in Ukraine by providing medicine, food, materials, and the protection of women and children.
*Details of funds gathered and donated will be made public after the festival.
Past Aid Donations Made by Fuji Rock
2005〜2007 "Chuetsu Earthquake"
Total of ¥30,257,251 donated to the Niigata Prefecture Disaster Response Headquarters
2007〜2009 "Chuetsu Bay Earthquake"
Total of ¥16,327,346 donated to the Niigata Prefecture Disaster Response Headquarters
2011〜2019 Great East Japan Earthquake
Total of ¥37,843,475 donated to the Fukushima Prefecture Disaster Responce Headquarters
2018 "West Japan Storm Flooding"
Total of ¥2,360,409 donated to Central Aid Chest for Hiroshima, Okayama, Ehime Prefectures
2020 "Covid-19 Emergency Response Fund
Total of ¥2,907,461 donated to Doctors Without Borders Japan
2020 "Live Music Entertainment Workers Aid Fund"
Total of ¥2,907,461 donated to Music Cross Aid
2021 "Niigata Prefecture Covid-19 Response Fund"
Total of ¥1,191,400 donated to the Niigata Musubu Project