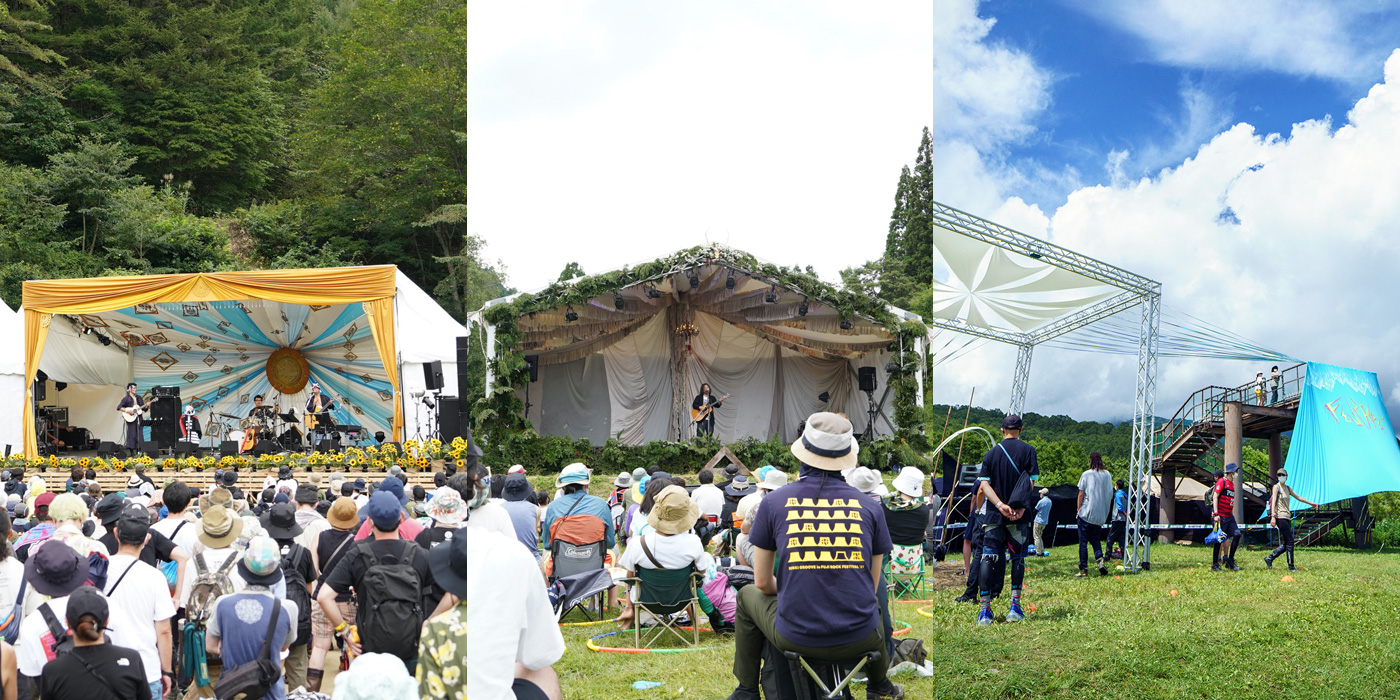 2022.06.24
Artist Line Up for Gypsy Avalon, Pyramid Garden and Day Dreaming Stages!
These three unique stages are a quintessential part of Fuji Rock and here are the artists who are performing at the Gypsy Avalon, Pyramid Garden and Day Dreaming stages this year!
The Gypsy Avalon is located in the New Power Gear Field / Gypsy Avalon Area located at the far reaches of the festival and is powered by bio-diesel, solar and other reusable energy sources.
The Pyramid Garden starts its day with yoga on a flat grassy surface and finishes it with a relaxed candle art installation at night.
The longest gondola in Japan, Doragondola takes you to Day Dreaming, where the breeze and forest surrounds the highest stage at the festival.
Don't miss performances by artists at each of these unique areas!