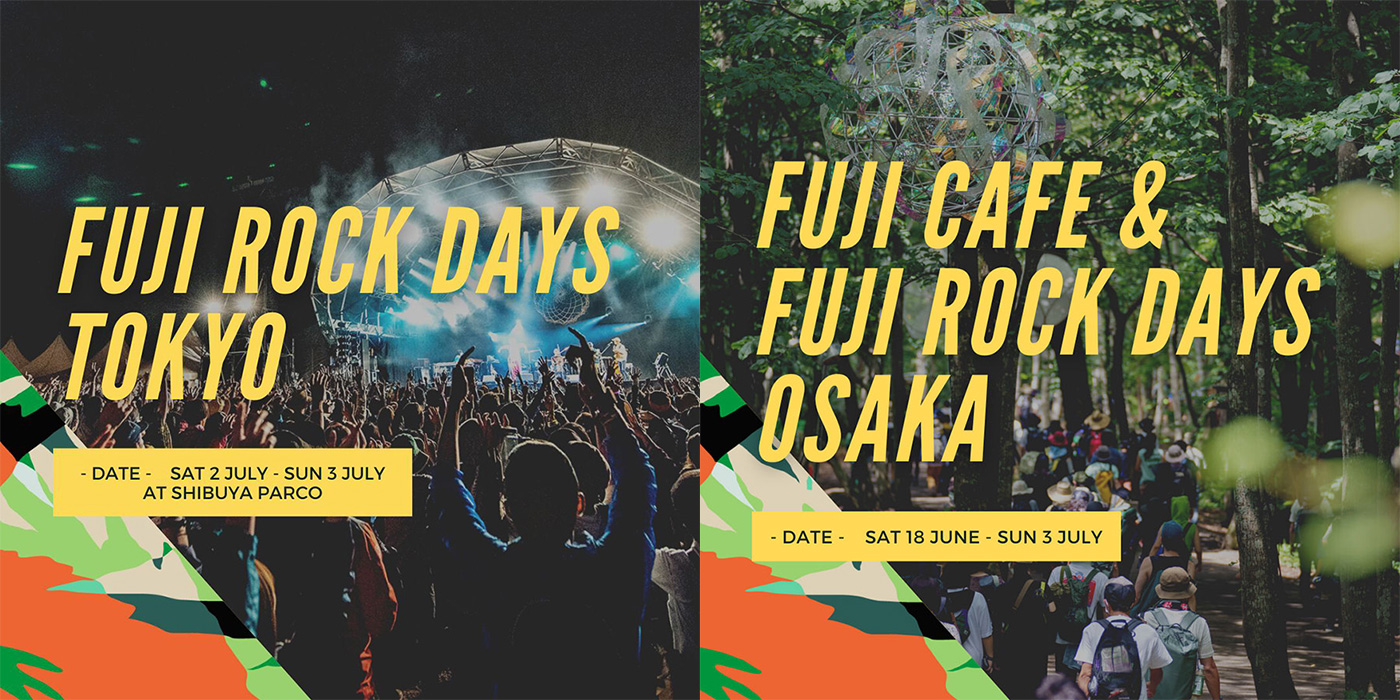 2022.07.01
FESTIVAL PRE-EVENT, "FUJI ROCK DAYS" THIS WEEKEND!
Feel a taste of Fuji Rock a touch early at the festival pre-events being held in Tokyo and Osaka this weekend!
The popular lottery will feature fabulous prizes such as lodging at the Naeba Prince hotel, official tour bus tickets and other items to make your Fuji Rock experience 120% more fun!
Purchase tickets to the festival, the newest festival merchandise or ask festival staff about all the things you can think of about Fuji Rock! Don't miss the rare footage from past festivals being shown at the event!
A special 2 days, Saturday July 2nd and Sunday July 3rd are coming to the main entrance at Parco in Shibuya and the Cafe Charbon in Kita Horie!
FUJI ROCK DAYS TOKYO
Date & Time
11:00〜19:00 Sat, July 2nd & Sun July 3rd
Location
Shibuya Parco Main Entrance (Koen-dori side)
▸ shibuya.parco.jp
Please note the event may be moved indoors to the Gan-Ban store on the B1 floor of Shibuya Parco in case of inclement weather.
Details
FUJI ROCK DAYS OSAKA / FUJI CAFE
Date & Time
11:30〜21:00 Sat, July 2nd & Sun July 3rd
Food until 20:00、Drinks until 20:30
Location
Kita Horie Café Charbon
▸ instagram.com/cafe_charbon/
Street Address: 1-6-23 Kita Horie, Nishi-ku, Osaka (Closest train stations: Shinsaibashi / Yotsubashi stations)
Details