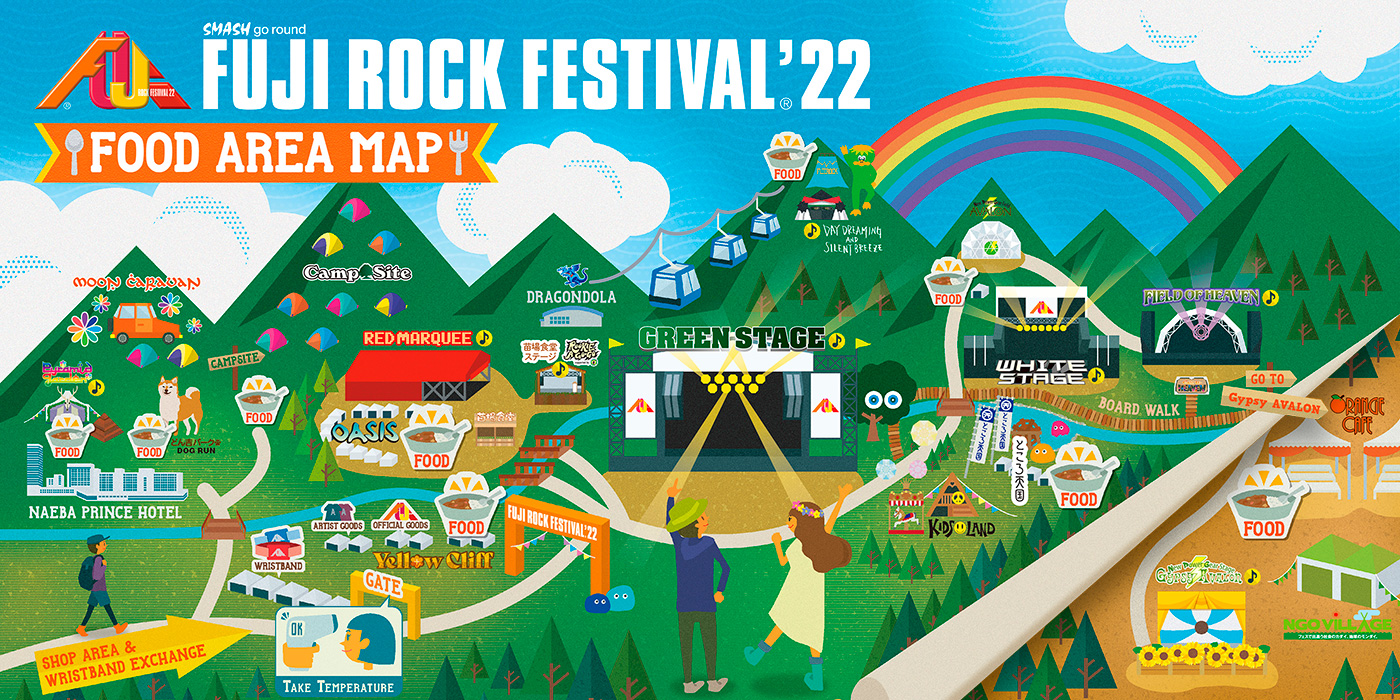 2022.07.01
THIS YEAR'S FESTIVAL FOOD STALLS!
One of the best (and indespensible) things about Fuji Rock is the great food.
This year's food line up features a variety of cuisines from around the world!
New "Family Area"
A "Family Area" seated restaurant with waiters will open in the Orange Cafe area!
Go completely cashless this year
Do away with fumbling with paper money in the rain with easy e-payment options at all food vendors!
Don't forget to check out the food line up when checking out what band is playing where!
Go in search of great food located all across the festival!