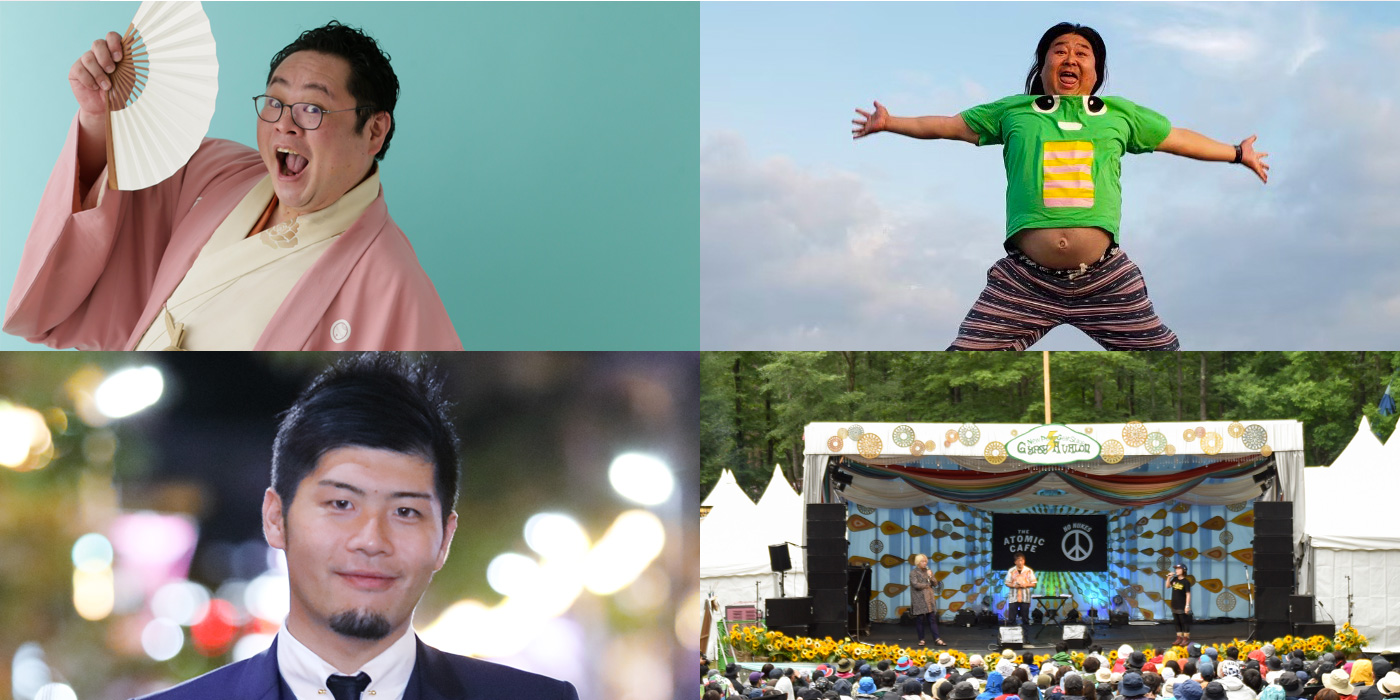 2022.07.01
MAKE THE MOST OF YOUR FUJI ROCK!
Now that the full line up has been announced, here is some information about things at the festival other than the stages!
TOKORO TENGOKU (Outdoor Restaurant Takenoko-tei)
The open air Takenoko-tei restaurant and rest area is back alongside the river! Treat yourself to some traditional rakugo comedy by Maruko Reireisha while cooling off. Also featuring Tommy Tomioka as musical guest! Don't miss it!
★Check this Twitter account for up-to-date information on performance times, etc.
▸ twitter.com/Fujirock_Rakugo
Stand Up Comedy at Naeba Shokudo
The stage attached to the famous Naeba Shokudo cafeteria located in the Oasis area will feature the Chicago based comedian, "Saku" this year opening the day each day of the festival!
Having performed in over 10 countries including Europe and Africa, the experienced comedian was the first Japanese to have been awarded at comedy events in Seattle, Boston and Los Angeles!
NEW POWER GEAR Field / Gypsy Avalon
This entire area is powered by soft energy such as bio-diesel and solor panels to reduce the amount of carbon dioxide it produces. Check out the various measures taken at the festival to reduce its carbon footprint while listening to some music!
NGO Village
Also located in the area is the NGO Village, where festival audience can learn about organizations undertaking a variety of issues such as the environment, protecting forests, and world peace.
Atomic Cafe
The Gypsy Avalon Stage and NGO Village will feature the "Atomic Café", a anti-nuclear weapon and power plant event established in the 1980s.