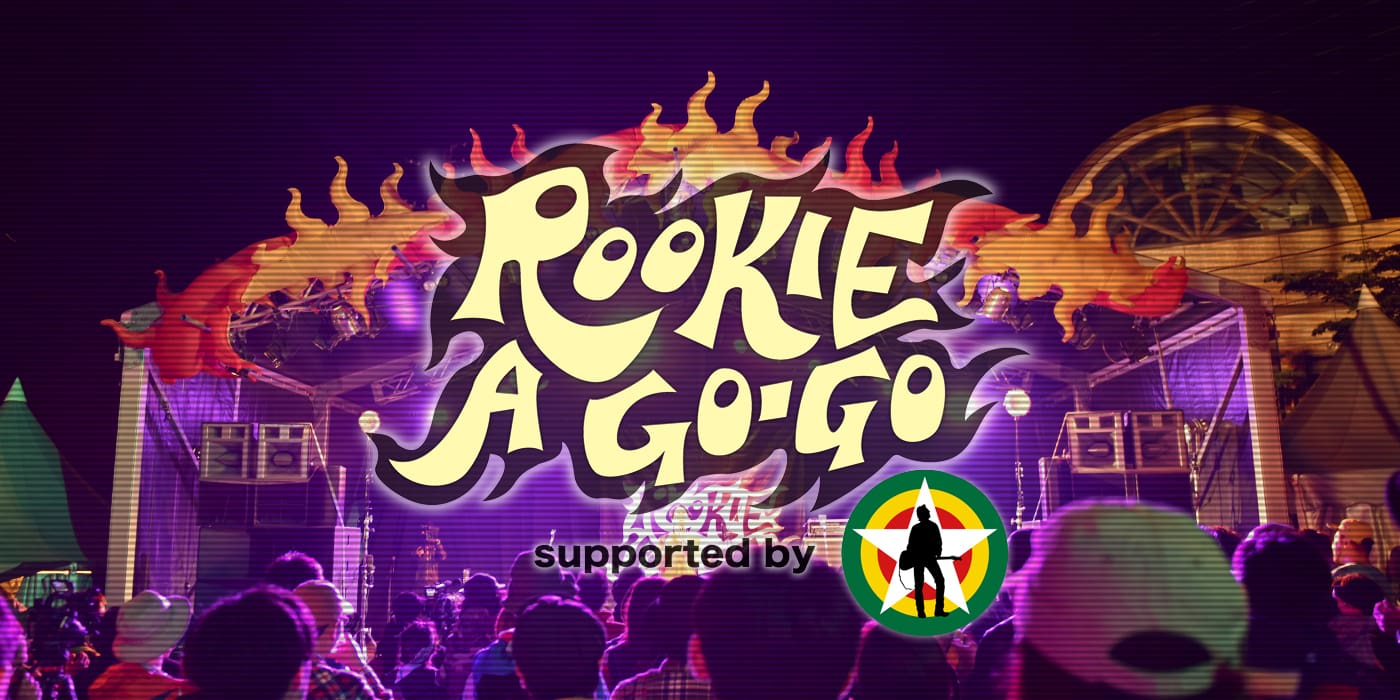 2023.07.07
ROOKIE A GO-GO PERFORMERS DECIDED!
This year's performers at the gateway to stardom, the Rookie A Go-Go have been chosen!
Thanks to all the artists from around Japan who submitted music.
These 15 artists have been chosen from over 3,800 applicants to perform at Naeba this year!
Fri July 28
Shin Tokyo / Ålborg / Gusokumuzu / DNA GAINZ / Kingo
Sat July 29
Daisy Jaine / Suichu Supika / Yutai Communications / Tō Yō / bed
Sun July 30
The Bagpipes / Kitamura Fuki / EMINATA / SPENSR / Karakorumu no Yamayama
MC
Mashogun Chucky

(JADE FOREST COMPANY)
These 15 artists have been chosen to perform at the Rookie A Go-Go which has given birth to many artists over the years.
This year's Rookie line up covers a wide range of genres none of which can be missed. Be sure to check out these up and coming stars with your own eyes and vote for your favorite!
Check out music from the 15 artists selected to perform this year along with their bios!
Message from Hitsuji Bungaku who was voted best performance at Rookie A go-Go and went on to perform at Green Stage!