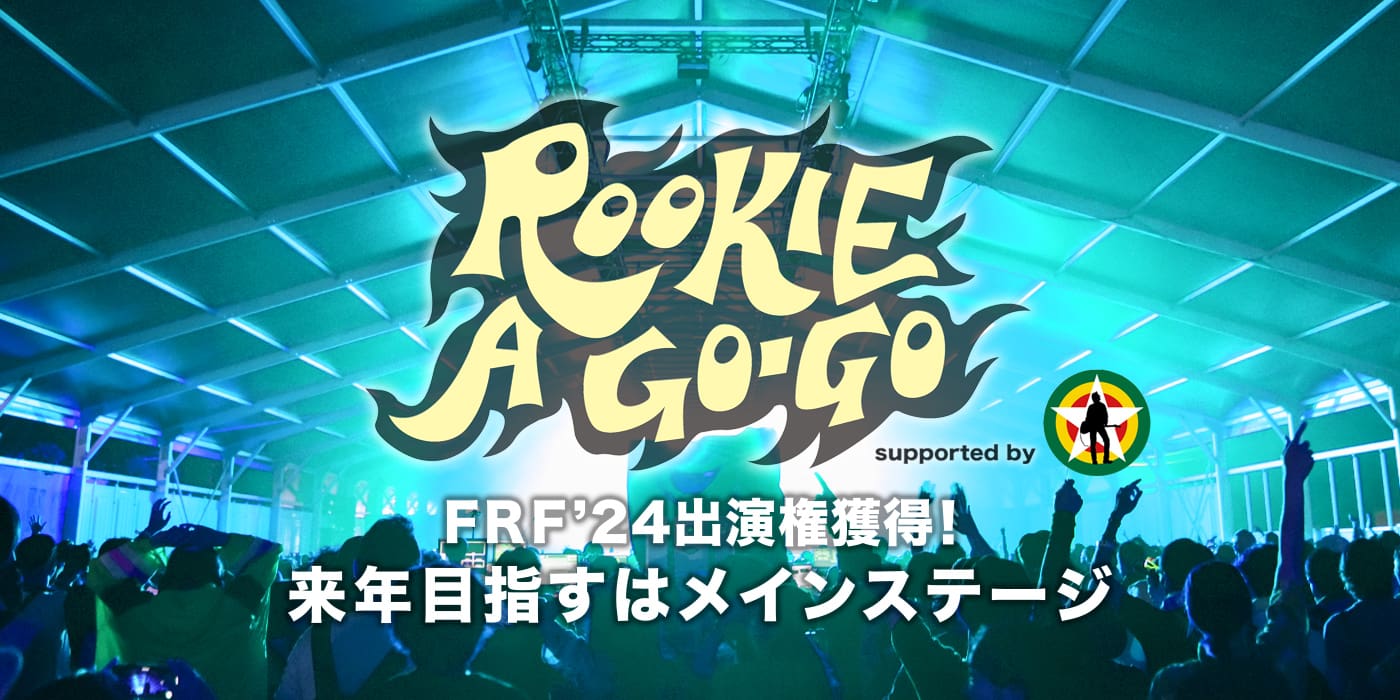 2023.07.14
ROOKIE A GO-GO PROJECT 『AIM FOR NEXT YEAR'S MAIN STAGE』
EARN THE RIGHT TO PERFORM AT FRF'24! FROM THIS YEAR'S ROOKIE A GO-GO AIM FOR NEXT YEAR'S MAIN STAGE!
15 groups overcame difficulties and succeeded to participate in this year's ROOKIE A GO-GO.
From these 15 groups, "one group" will be selected to perform on the main stage of next year's Fuji Rock with the help of voters, "Win the Right to Perform at FRF'24! Aim for the Main Stage!
The winner of last year's ROOKIE A GO-GO and the winner of this year's RED MARQUEE by everyone's votes is Age! Who will grab your hearts this year?
Please vote for one of the up-and-coming rookies that Fuji Rock is most excited for their future, and vote for the artist you would like to see at Fuji Rock next year!
Your vote will determine who will perform next year!
First, votes will be accepted at the ROOKIE A GO-GO stage at Naeba!
Please vote based on real-time impressions after watching each artist's performance.
EARN THE RIGHT TO PERFORM AT FRF'24! AIM FOR NEXT YEAR'S MAIN STAGE!
Primary: On-site Voting
Voting booths will be set up in the stage area of ROOKIE A GO-GO which starts at 23:00 each day from 7/28 (Fri) to 30 (Sun).
Vote by scanning the QR code on the spot of the performance!
Secondary: Online Voting
To be taken place next year. Details will be provided at the start of the secondary voting period.
Performers will be selected based on the total number of votes received in this year's on-site voting and next year's online voting, as well as a final screening by the secretariat.