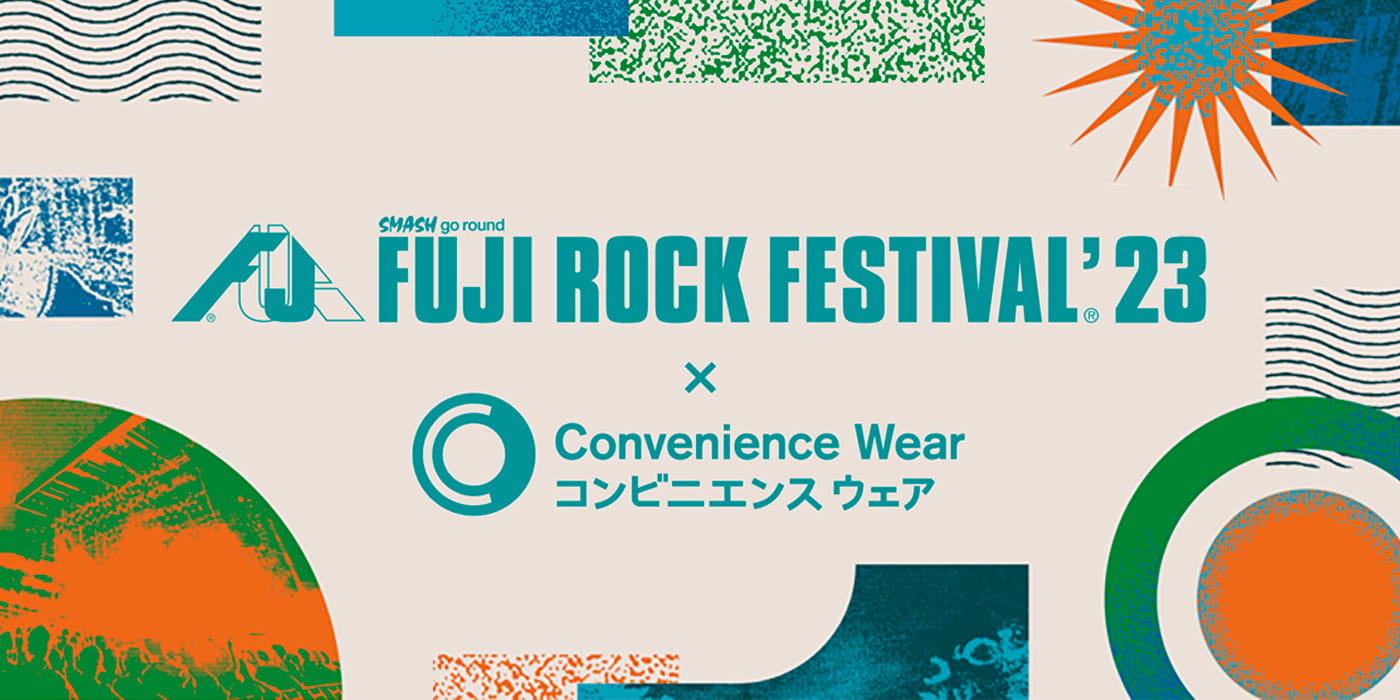 2023.07.14
NEW MERCHANDISE! FESTIVAL COLLAB WITH CONVENIENCE WEAR!
Fuji Rock teams up with Family Mart's popular clothing line, "Convenience Wear" designed by Hiromichi Ochiai!
Items designed featuring festival logo for use both at the festival and in the city. Available at all 16,500 Family Mart locations across Japan from Tuesday July 18th!
Convenience Wear pop-up store coming to Fuji Rock '23 in first for the brand! To feature collab items and popular items from line.
Fuji Rock '23 Imabari Neck Towel

High quality neck towel from Imabari featuring festival logo.

Color:WHITE
Price:¥1,500 (tax incl.)

Fuji Rock '23 Line Socks

Unisex socks featuring antibacterial and deoderant processing with festival logo.

Colors: WHITE / BLACK
Price:¥500(tax incl.)

Fuji Rock '23 Water Resistant Parker

This tough, super water repellent parker jacket features Komatsu Matere's Dantotsu Hassui [water repellent] fabric. Packable for easy carrying.

Color:Beige
Price:¥4,389(tax incl.)
Items available for purchase at 16,500 Family Marts across Japan!
*Limited to participating locations.
*On sale dates may differ depending on store location.
*Number available are limited.