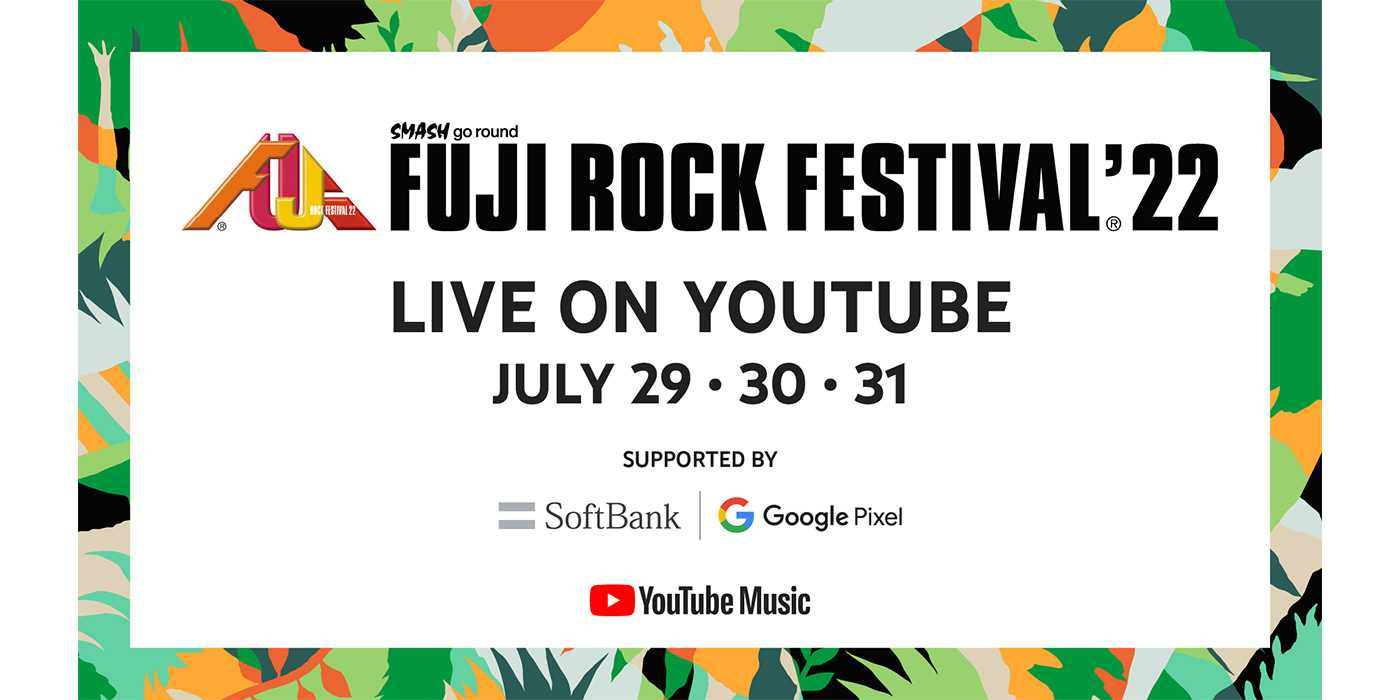 2022.07.15
Fuji Rock Festival '22 Live on YouTube
Artist performances from the four main stages of the festival, GREEN STAGE、WHITE STAGE、RED MARQUEE、FIELD OF HEAVEN along with interviews and comments from bands and views from around the festival will be featured on the festival's YouTube Live Stream.
The festival's official channel will also feature video of some performances and glimpses of backstage along with videos on "YouTube Shorts".
Details for all the streams will be announced on the festival's official YouTube channel
*Not all artists will be streamed live. Please also note some will only feature portions of shows.
【FUJI ROCK FESTIVAL '22 YouTube Live Stream】
Streaming schedule and artist line up will be announced at a later date.
Enjoy all three days of streams and enjoy YouTube and YouTube Music uninterrupted without ads, play in the background or offline with YouTube Premium. Start your 1 month trial now.
Learn more here: >>>https://www.youtube.com/premium
(Some restrictions apply to free trail: >>>https://www.youtube.com/premium/restrictions)
Fuji Rock is just around the corner! Subscribe to the official Fuji Rock channel and stay up to date with announcements about this year's live stream!