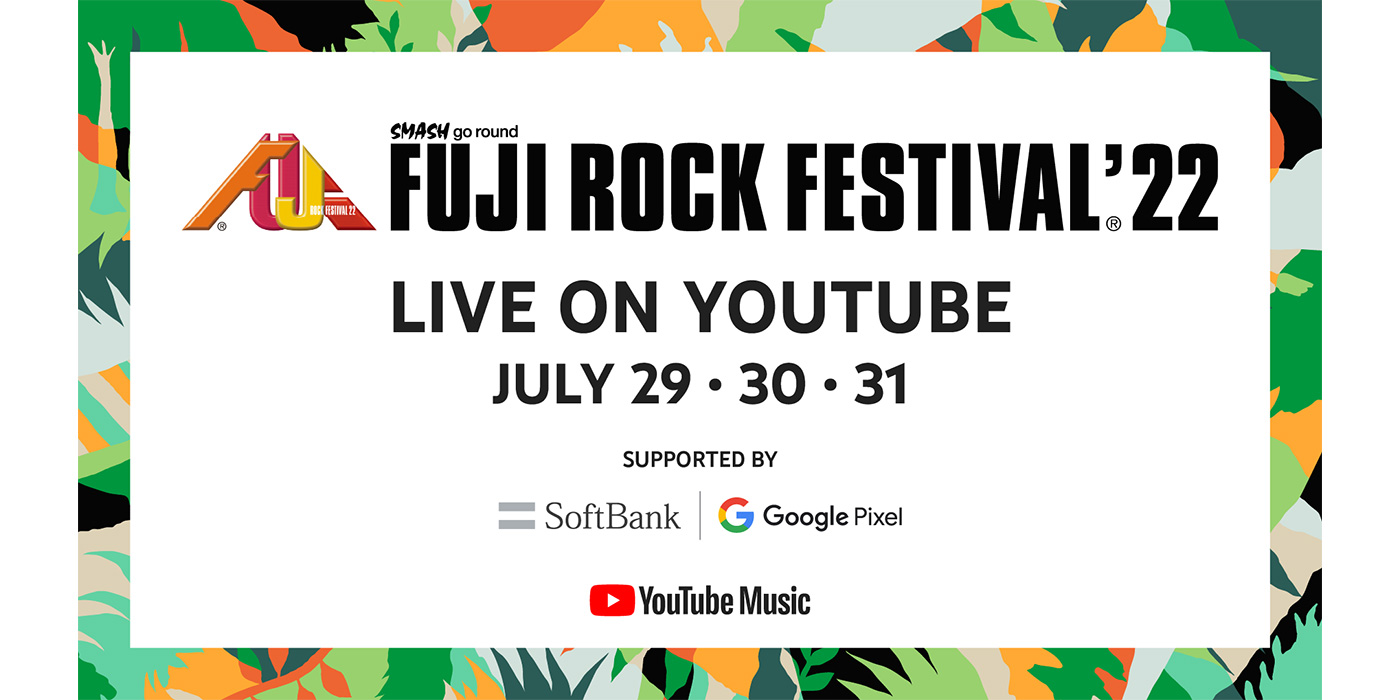 2022.07.27
FRF '22 YouTube Live Stream Artist Info
Here is this year's line up of artists to be streamed live on the official Fuji Rock YouTube channel.
All artists will be streamed on the festival's official channel: https://www.youtube.com/fujirockfestival
Check here for streaming schedule and other details: https://www.fujirockfestival.com/news/pickup05
FUJI ROCK FESTIVAL '22 YouTube Live Stream
Dates
July 29th, 30th, 31st, 2022
Fuji Rock Official YouTube Channel
▸ youtube.com/fujirockfestival

Stream will be repeated once after each day.Please note there will be no breaks between each live performance.
Please note some artists may only be streamed partially.
Please note that the festival time table and live stream schedule may differ.
Streaming artists subject to change without notice.
Fuji Rock is just around the corner. Subscribe to the official Fuji Rock YouTube Channel and check out who will be live streaming this year!