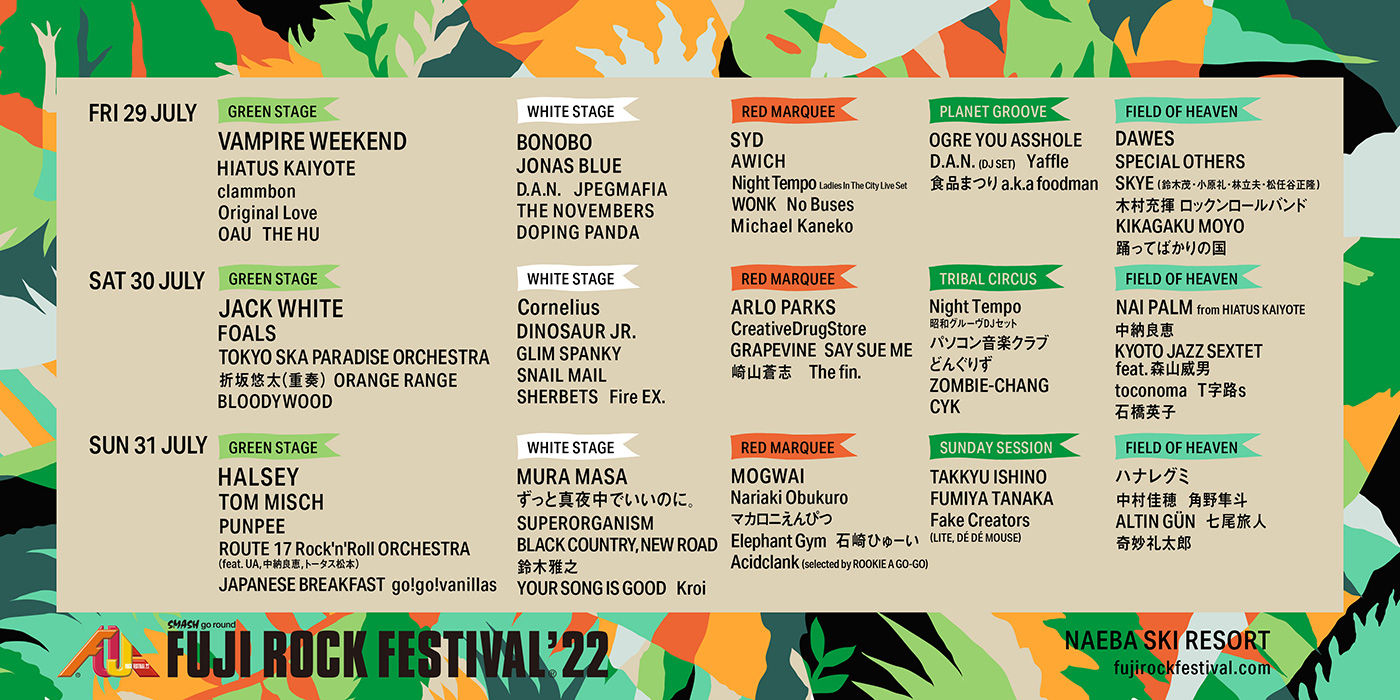 2022.07.28
NOTICE OF CHANGE OF ARTIST AND FIELD OF HEAVEN SCHEDULE
Omoide Yaro A Team, scheduled to perform on Sunday July 31st, has been forced to cancel due to infection with Covid-19.
The festival extends its regrets to everyone who was looking forward to their performance.
The artist YOUR SONG IS GOOD has now been added to the White Stage line up on Sunday July 31st.
Please note the following change in schedule for the Field of Heaven on Friday July 29th.
・DAWES|19:00-20:30 → 19:30-21:00
・SPECIAL OTHERS|21:20-22:30 → 21:50-23:00
※Please note the above changes in schedule will be reflected in the YouTube live stream schedule as well.
Details ▸ https://www.fujirockfestival.com/news/pickup05