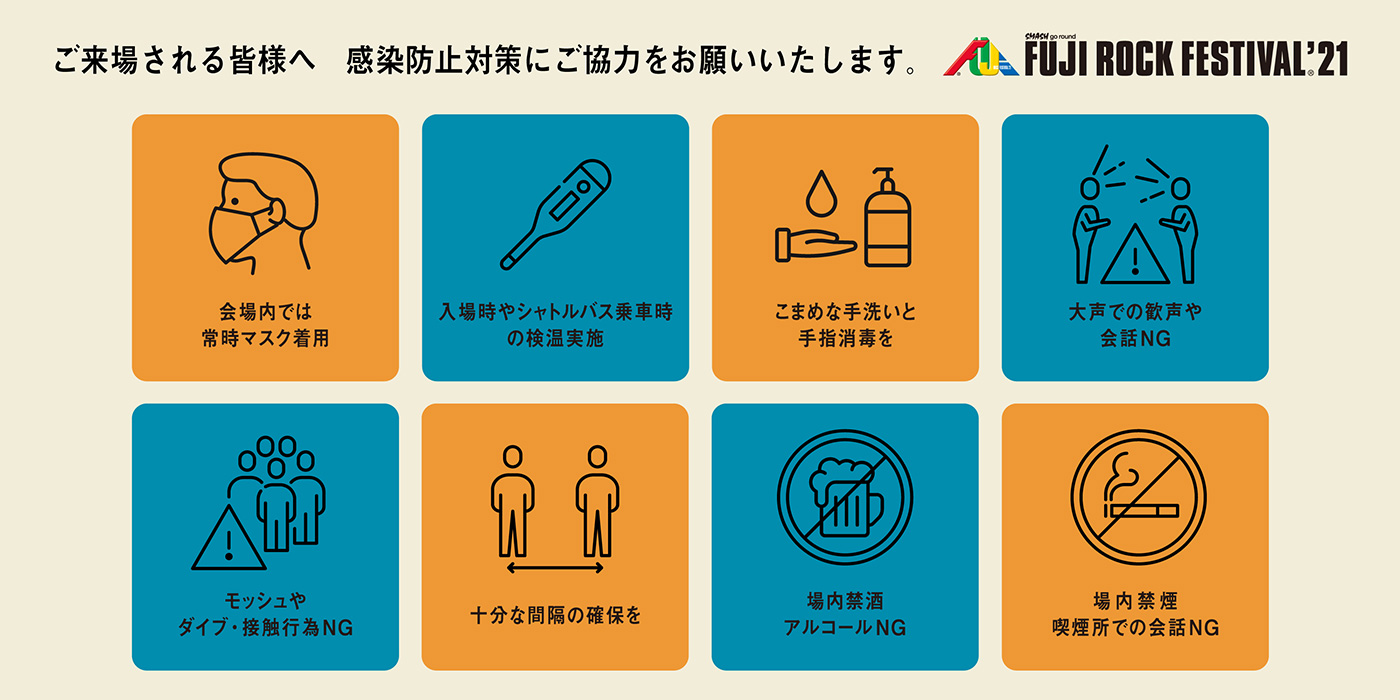 2021.07.30
This year's Fuji Rock is Non-Alcoholic.
Other rules and regulations have also been updated so please be sure to read and fully understand them.
Alcoholic beverages will not be permitted in the festival.
Sales of alcoholic beverages will not be permitted in any area of the festival at any time. (Bringing alcohol into the festival will also not be permitted.)
There will not be sales of alcohol at the Naeba Prince Hotel either.
Operating hours of food areas will be as follows:
Close at 10:00 pm
・ORANGE CAFÉ
Close at 11:00pm
・YELLOW CLIFF / OASIS Area / Tokoro Tengoku / Avalon Field
Close at 2:00 am

・Campsites / PYRAMID GARDEN
「Wear Your Mask When Eating & Drinking」「Dine Alone」「Silent Dining」
Thank you for your cooperation in implementing these measures when eating and drinking.
Official Tour Busses & Shuttle Busses
Measures to stop the spread of Covid-19 as set by the travel industry will be implemented in all official bus tours and the shuttle bus from Echigo Yuzawa Station.
Please cooperate with opening windows in the busses.