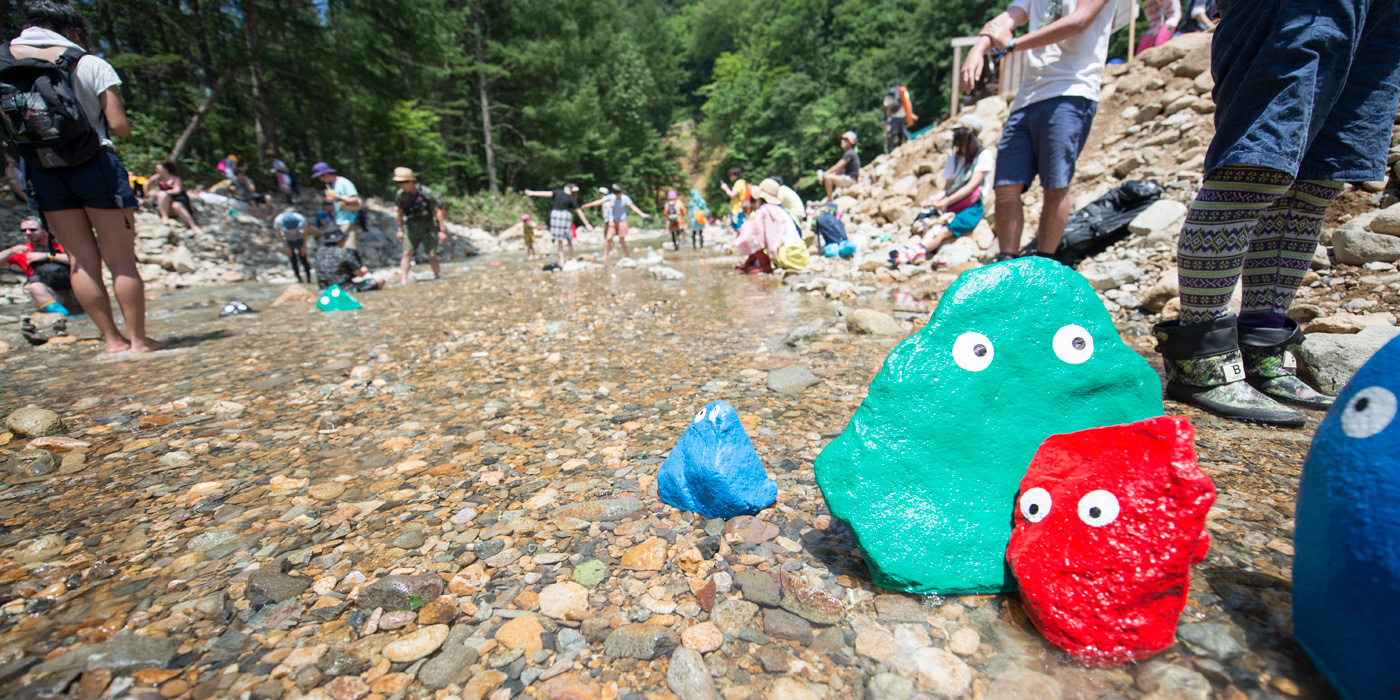 2021.08.13
Official Radio Programming Info
The following are programming details for official festival broadcasts.
InterFM897
7:00〜7:29 am Monday August 16th to Friday August 20th
「Simple day PRODUCT FROM Causette.Joli presents Keep on FUJI ROCKIN'」
Hosts: Guy Perryman, Maya Watanabe
Guy & Maya talk about their past experiences at the festival and performances to keep an eye out for at this year's Fuji Rock Festival. Take part in Guy & Maya's in-depth conversation ahead of the festival!
J-WAVE(81.3FM)
1:00~4:54 pm Sunday August 22nd
「J-WAVE TOKIO HOT 100」
*Live broadcast from festival without audience.
J-WAVE to also feature reporting and select live recordings from Fuji Rock Festival '21 during the festival dates throughout the day.
Also check out the ongoing "#MyFujiRock" SNS project!
▸ www.j-wave.co.jp/special/summerbeat/fujirock/
FM COCOLO
5:00〜6:00 pm Sunday August 15th
「Whole Earth RADIO 「2021 Complete Fuji Rock Guide」 」
DJ: Masao Nomura
Get caught up with this year's festival with the airing of last year's special broadcast, "Fuji Rock Festival Home Schooling ~What Changed Fuji Rock~" featuring interviews of festival staff and area locals, up-to-date info on how to prepare for a Fuji Rock with Covid-19, the latest info on the local area and the festival's policies for this year. Don't miss the hour devoted to Fuji Rock Festival whether you are going or not.
5:00〜6:00 pm Sunday August 22nd
Whole Earth RADIO 「Fuji Rock! Zoom In on Naeba」
DJ: Mark'E
A special broadcast with a spotlight on the third day of the festival. Featuring interviews of festival audience and comments from performing artists. Check out fresh live recordings of performances while the host describes the scene at the festival. How will things unfold at Naeba this year? Find out during this hour special broadcast.
FM802
8:00~9:00 pm Friday September 10th
802 BINTANG GARDEN 「Landscape of – FUJI ROCK FESTIVAL'21-」
Special 1 hour broadcast featuring recordings of performances, artist interviews and more from this year's Fuji Rock Festival.