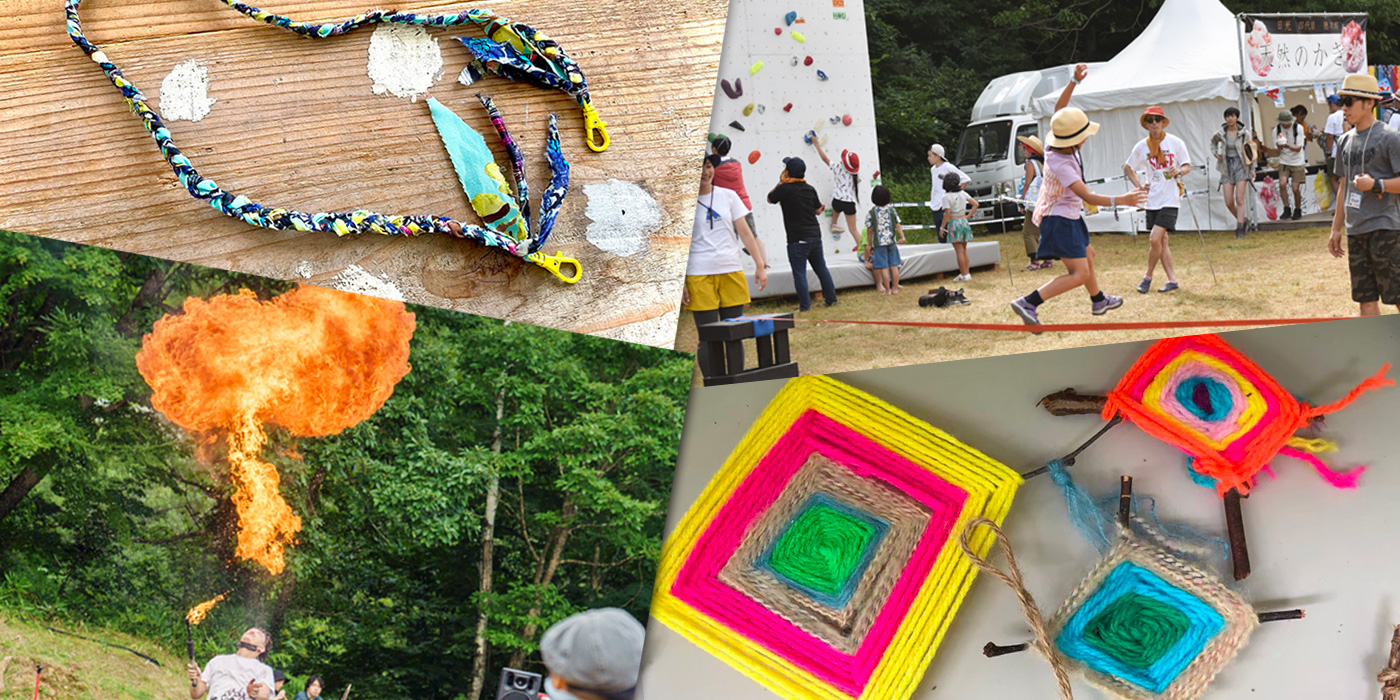 2022.07.08
OTHER FUN ACTIVITIES AT FUJI ROCK!
Fuji Rock isn7t only about the music! Here we introduce some events and activities to have fun at Fuji Rock! Find your own way to enjoy Fuji Rock!
Kids Workshop
@Gypsy Avalon
『Knitting Mask Straps』
Let's knit together mask straps using colorful strips of materials!
Can also make bracelets or straps for sunglasses.
Have fun making your own personal straps at Fuji Rock!
Length of time; 10 to 20 minutes
@KIDS LAND
『Metal Rock Bugs!』
Make your very own bug using wire and metal tape at this workshop!
『Mori no Omamori』
Find a special branch in the forest and use colorful yarn to to make your own good luck charm.
Time: 11:00-13:00、15:00-17:00
*Each day until materials run out.
Place: Kidsland Kids Forest Tipi
Slackline Experience
Try getting on a slackline at the very end of the festival, Gypsy Avalon! Fun for both kids and adults!
Time: 10:30~17:30
大道芸
These are some of the street performers at the festival who greet you with magic and juggling – pantomime and other performances here and there throughout the festival!