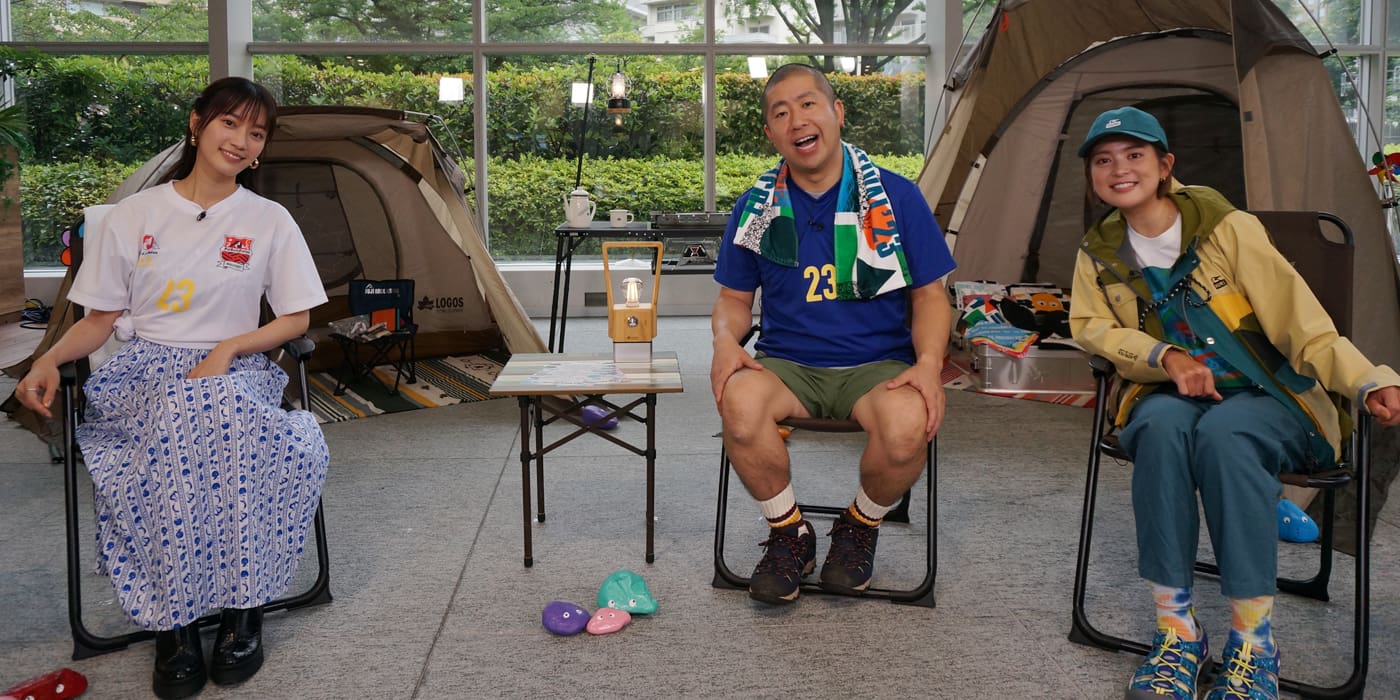 2023.05.26
FUJI ROCK SPECIAL ON TV ASAHI SATURDAY JUNE 3rd!
Comedian Sawabe from "Haraichi" does a deep dive into this year's Fuji Rock Festival!

Fuji Rock Special to broadcast on TV Asahi!
A veteran of the festival, Haraichi's Sawabe walks viewers through not only the big names coming to the festival but how to travel to the festival, points on camping, and more for both returnings festival fans and first time Fuji Rockers!
『Fuji Rock SP』 4:00 am to 4:30 am Saturday June 3rd
Haraichi's Sawabe, known as one Fuji Rock's biggest fans and joined by guest, model and actress Marika Kai, gets into what makes Fuji Rock such as great festival.
Don't miss Sawabe's review of popular food items from the festival! Prepare to enjoy Fuji Rock with this special broadcast!
Featuring
Yu Sawabe (Haraichi), Marika Kai, and Marika Namiki (TV Asahi)
OA
Broadcast Schedule
4:00 am to 4:30 am Saturday June 3rd
TV Asahi (Kanto Local)
★Streaming on Tver, ABEMA, and TV Asahi Video until Thursday July 27th!