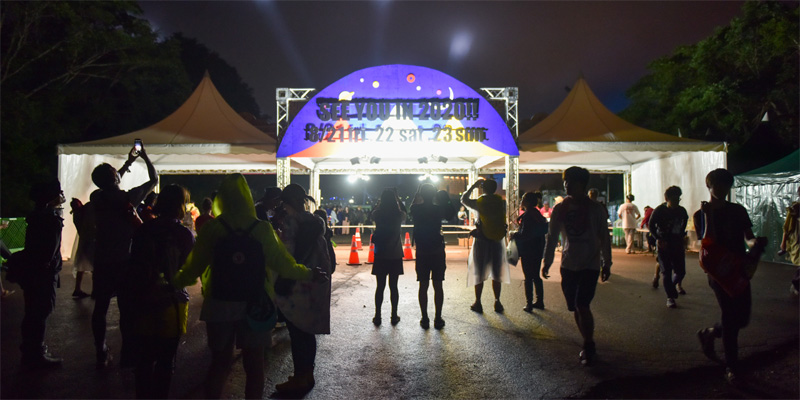 2019.07.30
FUJI ROCK FESTIVAL '19 FINISHED!
Fuji Rock Festival reached its 23rd year welcoming a cumulative 130,000 people over the course of 4 days from the pre-party on Thursday July 25th to Sunday July 28th.
While the festival was forced to adjust some of the scheduled performances on Saturday July 27th due to the effects of Typhoon #6, Fuji Rock finished all three days with cooperation and understanding from the audience.
The festival extends it gratitude to those audience members who stuck with us through the bad weather. Thank you.
Next year is the Tokyo Olympics and Fuji Rock Festival!
FUJI ROCK FESTIVAL'20
To be held August Fri 21st, Sat 22nd, Sun 23rd, 2020
FUJI ROCK FESTIVAL '19
July Fri 26th, Sat 27th, Sun 28th, Naeba Ski Resort, Yuzawa Niigata Prefecture
《 Attendance 》
Thursday July 25th (Pre-Party): 15,000
Friday July 26th: 40,000
Saturday July 27th: 40,000
Sunday July 28th: 35,000
Cumulative: 130,000 people