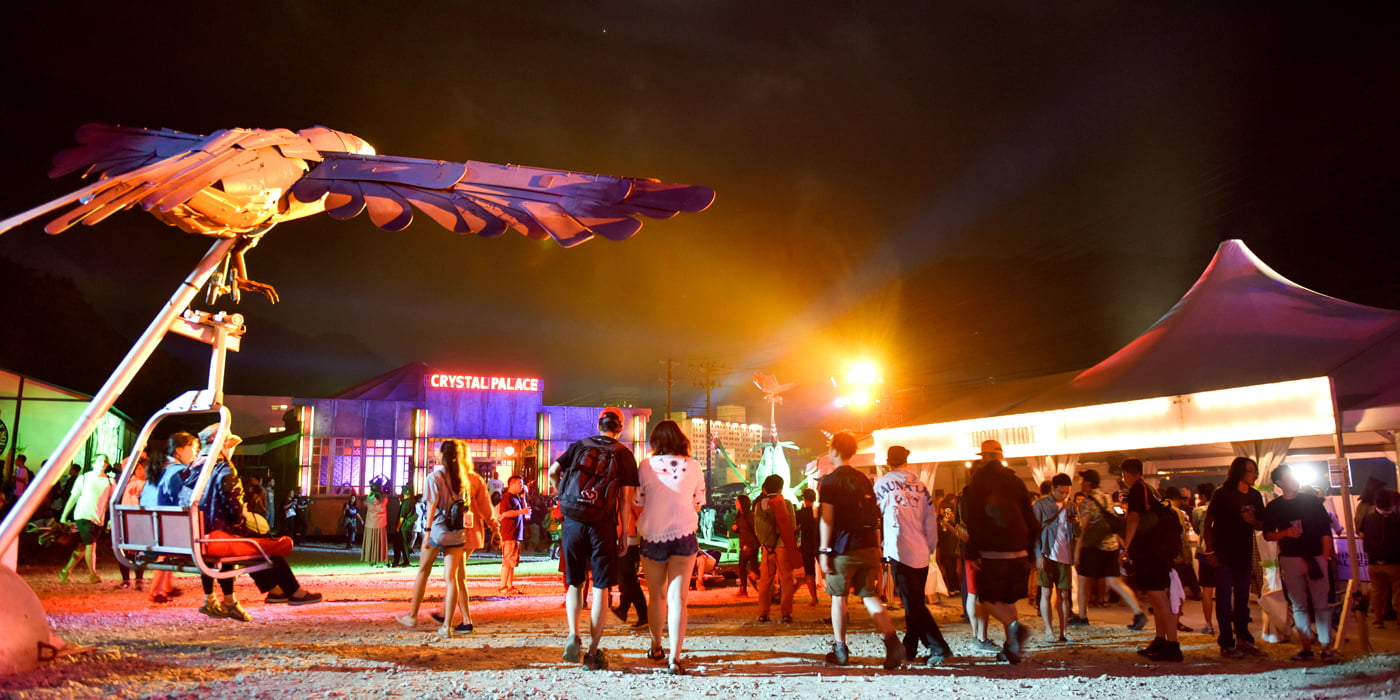 2023.05.12
NAEBA'S CENTER OF NIGHTLIFE, PALACE OF WONDER MAKES COME BACK!
Returning after 4 year hiatus! PALACE OF WONDER supported by G-SHOCK
Fuji Rock's playground for adults is back after a four year break!
Known as the "Palace", the extraordinary party area is located before the entrance gate featuring eye catching art and is centered on a rare tent structure.
The Palace, which can be said to the jewel of the festival, is partnering up with G-SHOCK to make it's return after a four year hiatus!
Stay tuned for updates on this year's Palace of Wonder area!