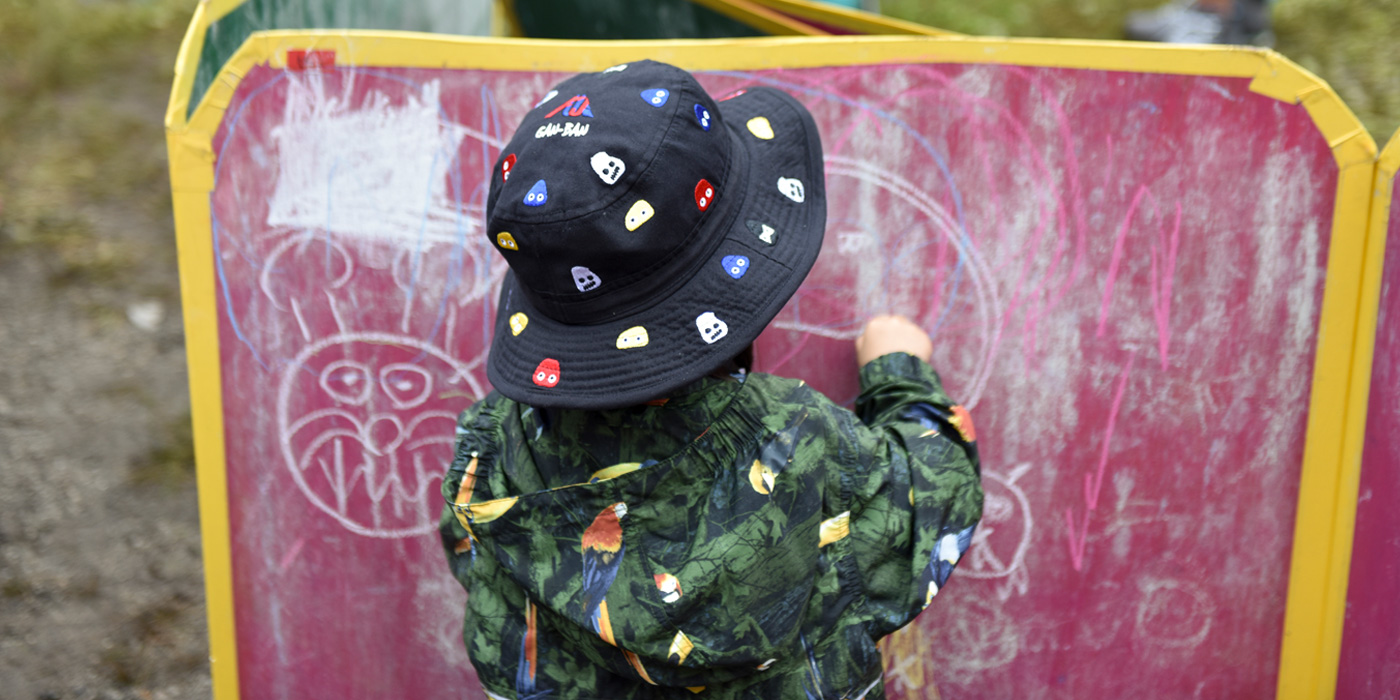 2022.05.13
MADE-TO-ORDER LIMITED EDITION T-SHIRTS, ACCESSORIES AND MORE!
Get a head start on summer with exclusive made-to-order Fuji Rock Festival '22 merchandise. Order yours now through the e+ online shop!
Pre-order not only favorite t-shirts, towels but ponchos, folding chairs, hats, socks and even a piggy bank! Don't forget to check out the collaborative t-shirts from Night Tempo and other performing artists!
【Pre-Order Period】Friday May 13th to Sunday June 12th.
Delivery scheduled for mid-July.
Some items may sell out during the pre-order period.
Please check the online shop for details.
FUJI ROCK FESTIVAL 25th Anniversary Commemorative T-Shirt

This year marks the 25th anniversary of the festival since its first being held in 1997. This commemorative t-shirt features the festival logo on front and the dates the festival has been held over the years on the back. The well known mountain logo is the logo made in 1997!

Colors:WHITE / BLACK
Sizes:M / L / XL
Price:¥3,850 (tax incl.)

FUJI ROCK 25TH ANNIVERSARY MOUNTAIN LOGO BATH TOWEL

This is the 25th year of the festival since its being held in 1997. This bath towel features the logo created for the first year the festival was held!

Colors:BLACK / WHITE
Sizes:Approx 60×120(cm)
Price:¥3,850 (tax incl.)

FRF'22 FACE TOWEL

Face towel featuring the festival logo for 2022!

Sizes:Approx 34×84(cm)
Price:¥2,750 (tax incl.)

Night Tempo×FUJI ROCK '22×GAN-BAN COLLABO TEE

Designed by the artist Night Tempo who will be performing at this year's festival.
Official artist collaboration t-shirt.

Colors:BLACK
Sizes:L only
Price:¥4,000 (tax incl.)

FUJI ROCK ×GAN-BAN×LOGOS TINY CHAIR

Recommended small folding chair for Fuji Rock.
This easy to carry folding chair can be opened or folded up with just one action. Comes with convenient carrying bag.

Price:¥3,300 (tax incl.)

FUJI ROCK 22 GON-CHAN TEE

Gon-chan was chosen for this t-shirt by everybody online! Available in adult sizes due to popular demand. Get your 2022 Gon-chan t-shirt today!

Colors:WHITE / BLACK
Sizes:Adult S / M / L / XL | Kids 100 / 120 / 140
Price:Adult ¥4,100(tax incl.) | Kids ¥3,700 (tax incl.)

ALL YOU NEED IS LOVE TEE

The more you try to catch something, the more it gets away… If you have love in your heart it might just come to you? All you need is love.
Designed by Sayuri Nishikubo

Colors:WHITE / BLACK
Sizes:M / L / XL
Price:¥5,000 (tax incl.)

Rock To Road™ Short Sleeve Tee

Featuring Columbia's original moisture obsorbing function, OMNI-WICK, this shirt will keep you dry no matter how much you sweat. As part of Columbia Sportswear Japan's environmental program, "ecolumbia", this shirt is manufactured using recycled material made from disused clothing fibers. The material combines the comfortable feel of cotton and functionality of polyester. Featuring design by artist, Yu Nagaba.

Colors:WET SAND / MOUNTAIN
Sizes:S / M / L / XL
Price:¥4,950 (tax incl.)

FUJI ROCK FESTIVAL GONCHAN × GAN-BAN HAT(by go slow caravan)

Added to the popular black is the color moca.
This item is perfect for Fuji Rock featuring a design of Gon-chan and embroidered stars.
Also perfect for parents and children to wear together!

Colors:AdultBLACK / MOCHA | Kids MOCHA
Sizes:Adult FREE(diameter 61cm) | Kids FREE(diameter 54cm)
Price:Adult¥6,050 (tax incl.) | Kids ¥5,500 (tax incl.)

FUJI ROCK FESTIVAL GONCHAN×GAN-BAN PONCHO [by kiu]

This poncho features functionality such as polyurithane coating on the inside, no-leak fasteners, taping along the stiching and more to keep you dry at Fuji Rock. Easy to put on with the front opening zipper, this poncho is perfect for the rainy season, travel, hiking, sports events and of course music festivals!
Includes a pocket with zipper big enough to carry your smartphone and carry bag to store the poncho in.

Colors:KHAKI
Sizes:Adult Front 95/Sleeve 105/Width 150(cm) | Kids 80-100 Sleeve 56/Wifth 89(cm)
Price:Adult¥6,600 (tax incl.) | Kids ¥4,400 (tax incl.)

FUJI ROCK '22×GAN-BAN BATH TOWEL

Colors:BLACK
Sizes:Approx 60×120(cm)
Price:¥3,850 (tax incl.)

FUJI ROCK Drawstring Bag

Drawstring bag featuring cute design of Fuji Rock cassete tapes. Can also be used as a backpack!

Sizes:Height 20×Diameter 15× Width 3 /Handle 42.5/Shoulder Strap 139(maximum)(cm)
Price:¥3,850 (tax incl.)

FRF22 SIMPLE DAY OUTDOOR TRAVEL SET

From the makers of the hand soap located throughout the festival last year, this travel kit from Simple Day features 4 items.

Items Included:
・Field Lillywood Handsoap 30ml 「A Day Spent As Yourself」(Citrus Herb)
・Alcohol Hand Jell 30ml
・Outdoor Aroma Body Spray 30ml 「Feeling Excited」(Lavander Citrus)
・Field Lillywood Mineral UV Sheild 3ml (Sun block lotion)
Price:¥3,300 (tax incl.)

FUJI ROCK FESTIVAL'22 KNAPSACK

Made from the same material as Kiu's rain poncho, this bag is made from water resistant material to keep your belongings dry during sudden rains. Perfect for festivals and the outdoors! Available in two designs.

Colors:PURPLE / BLACK
Sizes:Approx 42×56.5(cm)
Price:¥1,650(tax incl.)

FUJI ROCK '22 X GAN-BAN NECK TOWEL

Colors:BLACK
Sizes:Approx 20×110(cm)
Price:¥2,200 (tax incl.)

CAP

Design featuring subtle Fuji Rock motif. Over sized bill to keep the sun out of your eyes.

Colors:GRAY / NAVY
Sizes: Adjustable
Price:¥3,650 (tax incl.)

FRF'22 SOCKS

Perfect for the true Fuji Rocker, these "new retro" style socks are stripes on the front and Fuji Rock on the back!

Sizes:Ladies 23~25|Men's 25~27(cm)
*16cm from heel to top of sock for both mens and ladies.
Price:¥1,870 (tax incl.)

Tenugui Towel

25th Anniversary Edition! The tenugui towel has been at Fuji Rock for a quarter century! Features Japanese style design. 。

Colors:Scarlet / Black / Navy Blue
Sizes: Approx 36×89(cm)
Price:¥1,320 (tax incl.)

Gonchan Piggy Bank

Gon-chan from Naeba is now a piggy bank!! This cute piggy bank would accent any room.

Colors:ORANGE / GREEN
Sizes:Height 8.5 / Width 8.5 / Depth 6.2(cm)
Price:¥1,650 (tax incl.)