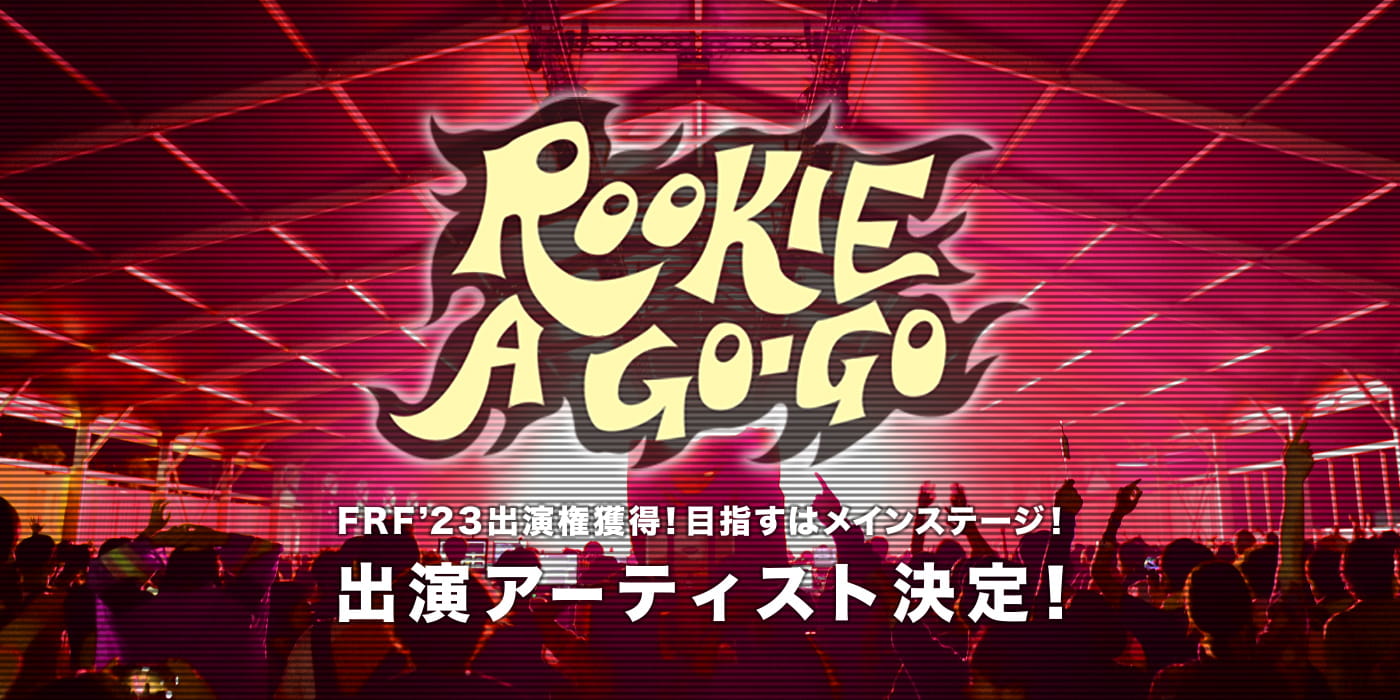 2023.05.19
ARTISTS CHOSEN TO PERFORM AT ROOKIE A GO-GO IN "FRF'23 AIM FOR THE MAIN STAGE PROJECT"!
The Fuji Rock "Aim For The Main Stage Project" gives the chance for an up-and-coming artists to perform at one of the festival's main stages including the Green Stage, White Stage and Red Marquee. The votes are in from last year's Rookie A Go-Go and the artist who will perform at this year's festival has been chosen!
The first round of voting was held at the Rookie A Go-Go stage last summer and the second round of voting was held on the official website this past March. The number of votes cast overtook the previous year so thanks to everybody who voted!
The artist chosen to perform at this summer's Fuji Rock Festival was voted in the top ranks in the first round of voting at the Rookie A Go-Go and placed a strong first place in online voting. The artist "AGE" has been chosen to perform at Fuji Rock Festival on Friday July 28th! *Performing stage to be announced at a later date.
Don't miss out on the performance by this rising star!
鋭児 AGE
Pick Up News / Aim For The Main Stage (Japanese Language Website)