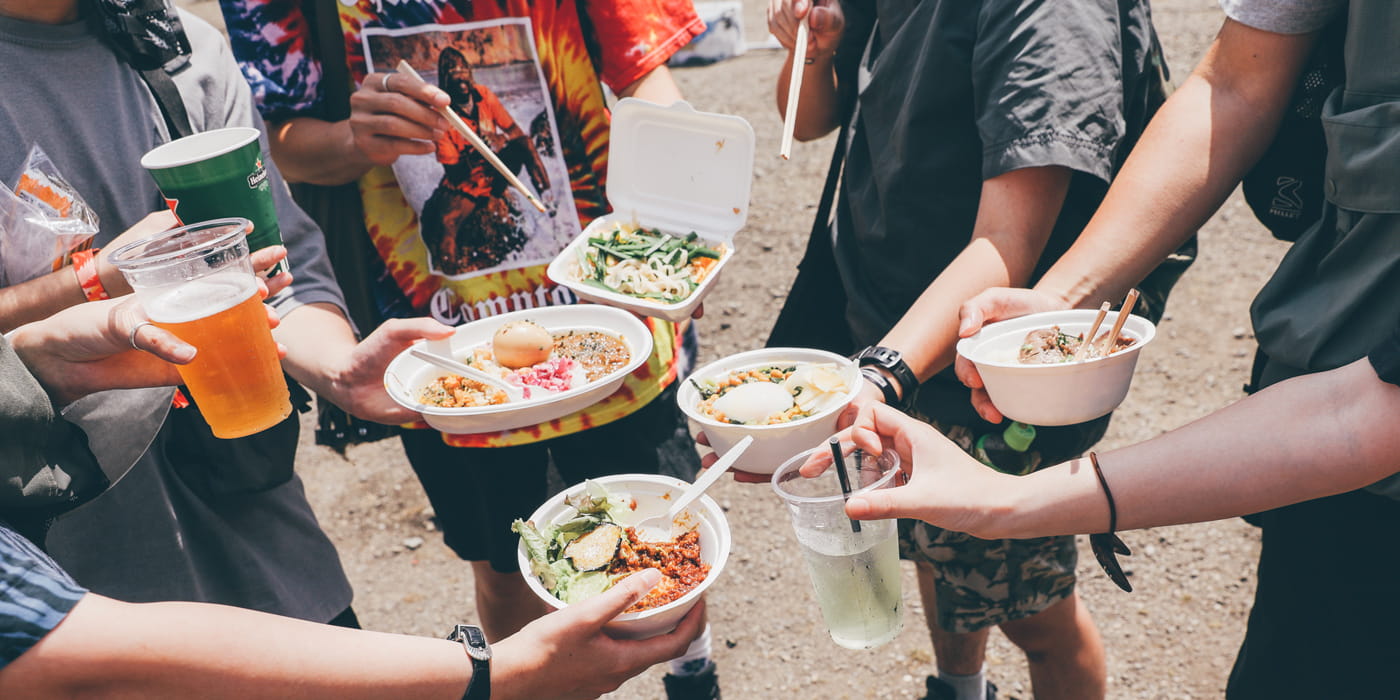 2023.06.02
THIS YEAR'S FESTIVAL GOURMET!
Eat something different for each meal and you still wouldn't be able to try everything in three days.
Fuji Rock is proud of the great food available at the festival. Fuji Rock will feed you good again this year!
Today we're introducing the food available at the Yellow Cliff area located before the festival entry gates.
From Taiwan Style Mixed Noodles to Beef Stroganoff, Shaved Strawberries, and Vegan Ramen, choose from a variety of ten amazing food stalls at the Yellow Cliff area.
長城菜館
Nagashiro Sai-Kan
「Taiwan Style Mixed Noodles」

6889cafe
「Vegan Ramen (Shio)」

老舗肉問屋 OGAWA
Long Established Butcher Shop OGAWA
「White Princess Pork Katsu Sandwich」

SHE/SHOCK/CHEESE
「Assorted Natural Cheese you want to eat at Fuji Rock」

Japan Sunny Field
「Beef Stroganoff Plate」

アジア屋台メシ spice
Asian Food Stall spice
「Thai Fried Noodles」

野毛焼きそばセンターまるき
Noge Yakisoba Center Maruki
「Maruki's Special Yakisoba」

nacre
「Sendai Beef Garlic Rice」

イスタンブールGINZA
Istanbul Ginza
「Deluxe Kebab」

LITTLE JUICE BAR
「Shaved Frozen Strawberries®」

FUTABA屋
FUTABA-YA
「Vegetable Stew Udon」