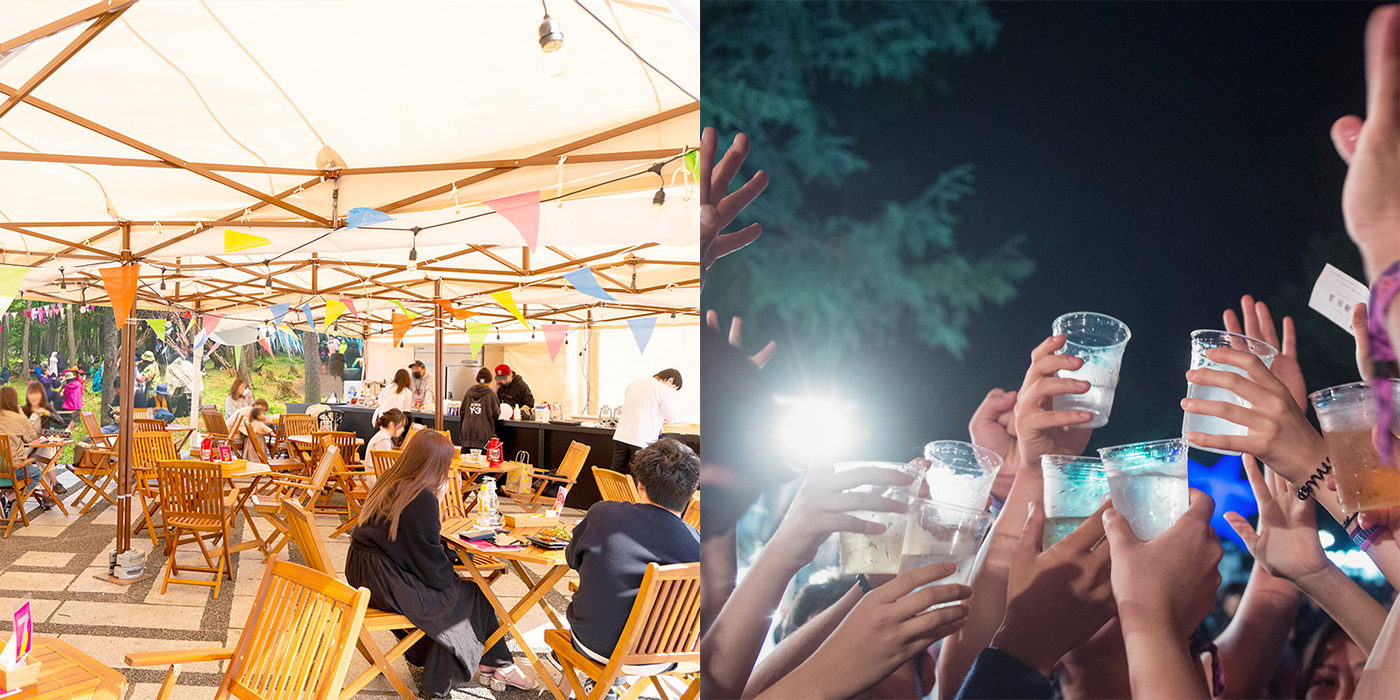 2022.06.10
KANPAI AT FUJI ROCK! FRF'22 FOOD AREA INFO!
Eat in comfort with no waiting in line at the Family Area
No need to wait in line and you can pay at your table at the new "Family Area" with waiters and tables at the Orange Café!
Perfect for those with children or anyone who just wants to eat in comfort & privacy.
Family Area Info
Location
Orange Café area inside festival
Open
9:00am to 10:00pm (Last call: 9:45pm)
Price
¥4,000 per table for 1 hour

Each table seats up to 4 people.
Further details to be announced soon.
Largest food & beverage area in festival, Oasis Area to be open until 5:00am
The Oasis Area is the largest hospitality area at the festival with various food stalls.
Alcohol is back on the menu this year and many bars and food stalls are being confirmed for the festival. All stalls to be open until 5:00am!
Please be careful not to drink to excess and enjoy the beautiful atmosphere of Naeba with great food and drink.
Further details on food and beverage stalls are comeing soon.
Festival favorites and a variety of food from around the world will be available to fill your belly!