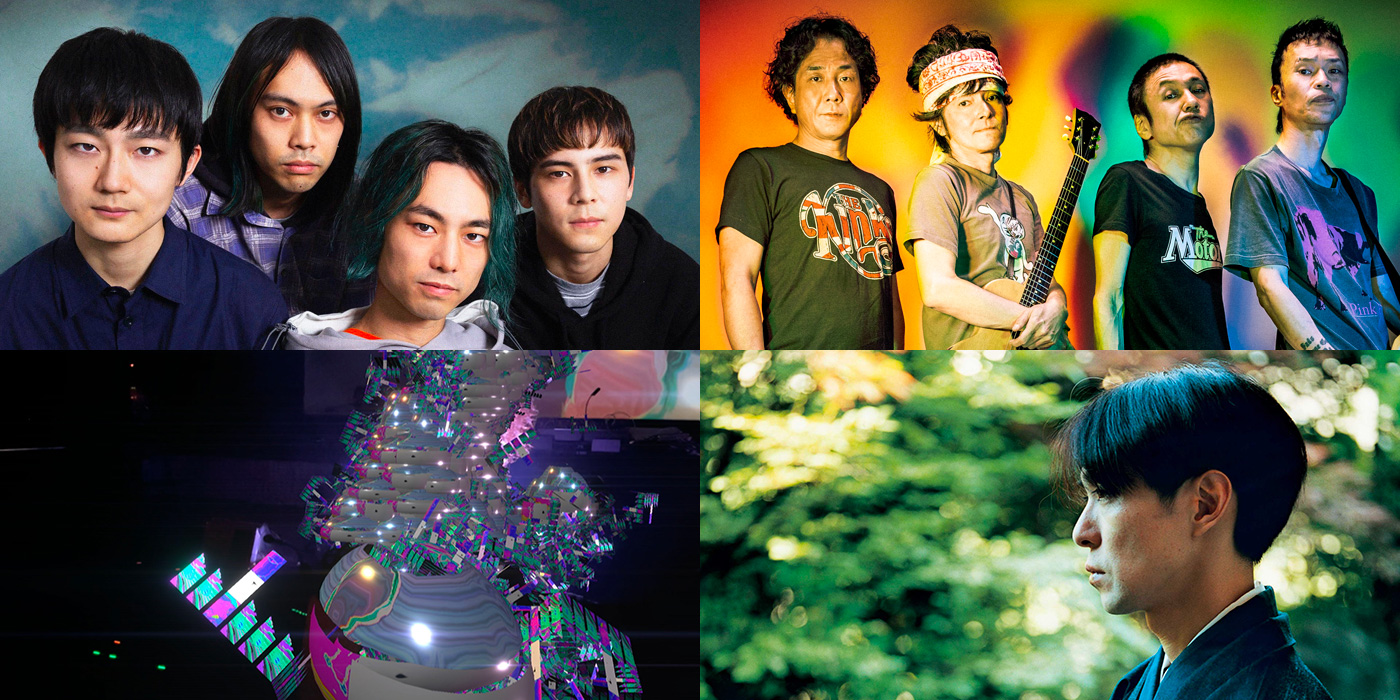 2021.06.18
UPDATED LINE UP INCLUDES PERFORMING STAGES!
Four more artists added to line up! Check to see which stages each artist is performing on!
Radwimps is headlining the first day and will also feature the world famous DYGL on White Stage!
King Gnu headlines the Saturday but don't miss The Cro-Magnons who are back at Green Stage after five years!
The final day of the festival is jam packed with Denki Groove headlining and the musical project, FINALBY( ) comprised of EY∃ from the Boredoms, Cosmic Lab (headed by VJ Colo Muller), Niimi Taiki, and Horio Kanta at White Stage!
Be sure to check out the collaboration of visual and invisible spacial expression by Cosmic Lab, the physical phenomena turned into musical sounds by art engineer Horio Kanta of Ponoor Experiments, and programmer Niimi Taiki who designs the circuits and soundscapes.
Yoshinori Sunahara who will be appearing as part of METAFIVE will also be making an appearance at the Red Marquee Sunday Session!