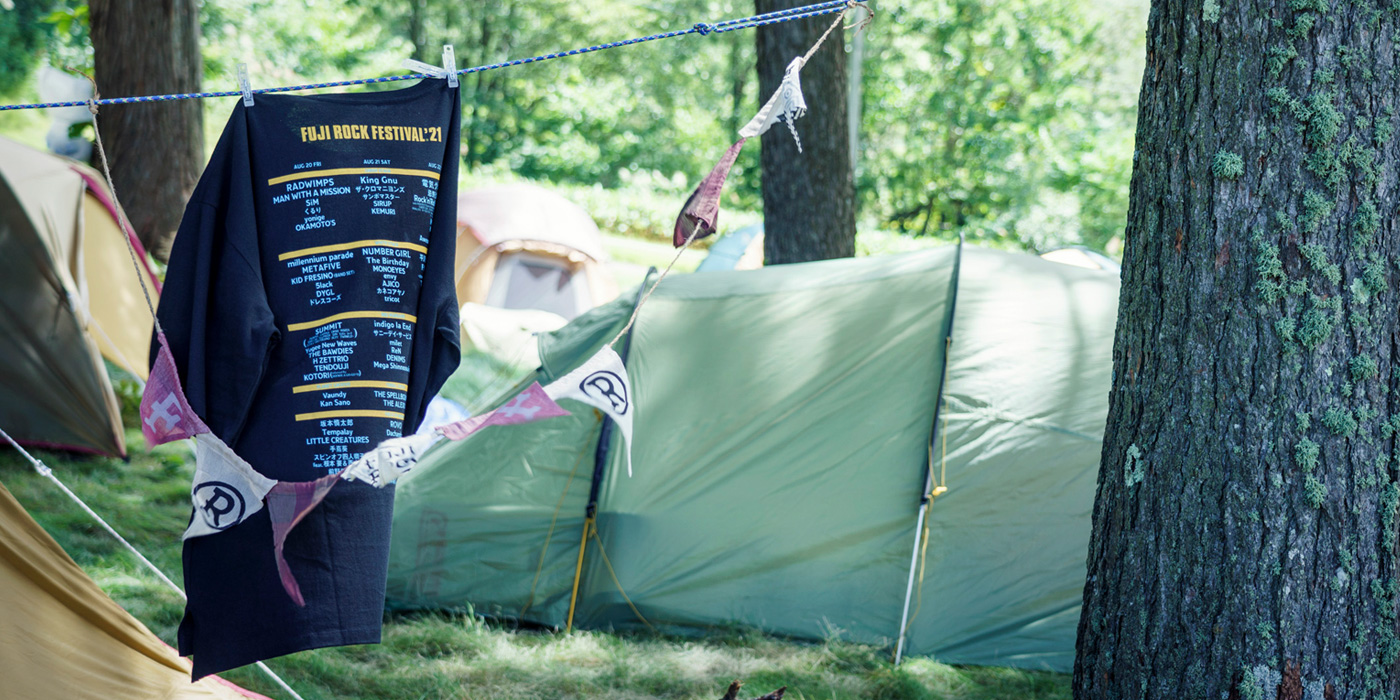 2022.07.01
NEW GOODS! KEEN COLLABORATION & OFFICIAL MERCH HERE!
FUJI ROCK FESTIVAL'22 × KEEN OFFICIAL MODEL
Keen are popular with Fuji Rockers and are perfect for any climate whether it be rain or shine!
The weather at Naeba can be hard to predict with sudden hard rainfall being a regular occurance at the festival. These NEWPORT RETRO (mens & womens) sandals are perfect for mud and rain and feature the colors of the festival stages.
NEWPORT RETRO

Sizes:
(MEN) 25 / 26 / 27 / 28 / 29
(WOMEN) 23 / 24 / 24.5 / 25.5
*Fit can be tight. Purchasing 0.5cm larger then normal shoe size is recommended.
Price:¥14,300(tax incl.)
FUJI ROCK FESTIVAL'22 OFFICIAL MERCH
FRF'22 Quick Dry Logo Tee

This popular quick-dry festival logo tee sold out last year and is back in limited numbers again this year. Featuring quick drying "ploycott" material which is 100% polyester with the comfort of cotton. Perfect for hot days!
Only 100 available. Get yours before its too late!

Colors: WHITE / BLACK / KHAKI
Sizes:L
*Only available in Large.
Price:¥4,000(tax incl.)

FUJI ROCK '22 ONSEN TOWEL

The onsen towel is now a regular sight at the festival. Perfect for use at onsen or sauna and also great as a gift!

Material:100% Cotton
Sizes:36×85 (cm)
Price:¥550(tax incl.)

97/22 T-shirt (with artist names)
Designed by Super me Inc.

Fuji Rock has overcome one challenge after another since its legendary start in 1997.
Let's start the legend anew in 2022!

Color:White / Sumi
Sizes:S / M / L / XL / XXL
Price:¥4,500 (tax incl.)

Bigfoot, The Legend of FUJI ROCK FES '22 (with artist names)
Designed by Rockin'Jelly Bean

This t-shirt designed by Rockin Jelly Been features the mythical? Bigfoot reported to live in the hills above the festival….

Color:Mint / Purple
Sizes:S / M / L / XL / XXL
Price:¥4,500 (tax incl.)

"FUJI ROCK FESTIVAL '22"(Artist Line Up T-shirt)
Designed by Asuka Watanabe

Simple chic tee features large graphic with festival line up on back.
Perfect for everyday use.

Color:Sand / White / Blue
Sizes:S / M / L / XL
Price:¥4,500 (tax incl.)