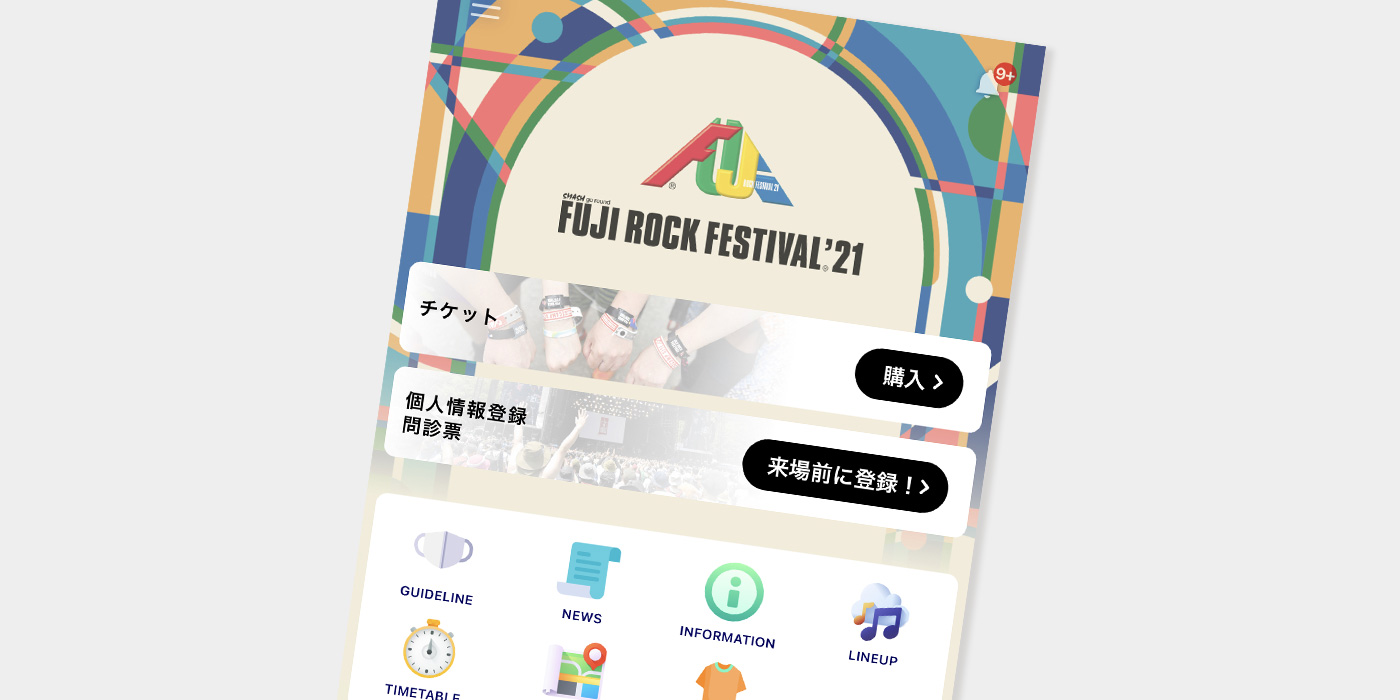 2021.07.30
FUJI ROCK OFFICIAL APP REGISTRATION BEGINS
All those attending this year's Fuji Rock Festival will be required to install the official festival app and register all required information prior to entering the festival.
(Only Japanese language version available.)
Please download the official Fuji Rock Festival app (free of charge) and register all required information from the "Personal Info" button on the top page. Please also be sure to input all required information on the medical questionnaire (temperature, etc.) the morning prior to arrival to festival.
The official Fuji Rock Festival app with personal info registered will be required to be shown to enter the festival.
Tickets and the app with personal info and finished questionnaire will be required to enter the festival. Please be sure to fill in the required details prior to coming to the festival.
All those entering the festival will be required to register all required info.
Those who are unable to download the app will be required to provide the required info at the festival prior to entering.
All personal information gathered will be used in the event of infection at the festival and provided to local health officials to track exposure to the virus and will be kept appropriately secure.
Those who refuse to provide personal info will not be permitted to enter the festival. Tickets will not be refunded in this case.
Useful Functions While At The Festival
Receive notifications about congestion within the festival and restricted areas.
Check information on the AREA MAP for various facilities at the festival.
Create a "MY TIME TABLE" and make a personalized time table.
Register on "My Time Table" and "My Artist" to receive notifications about your favorite shows.
Fuji Rock Festival Official App (Free) Download