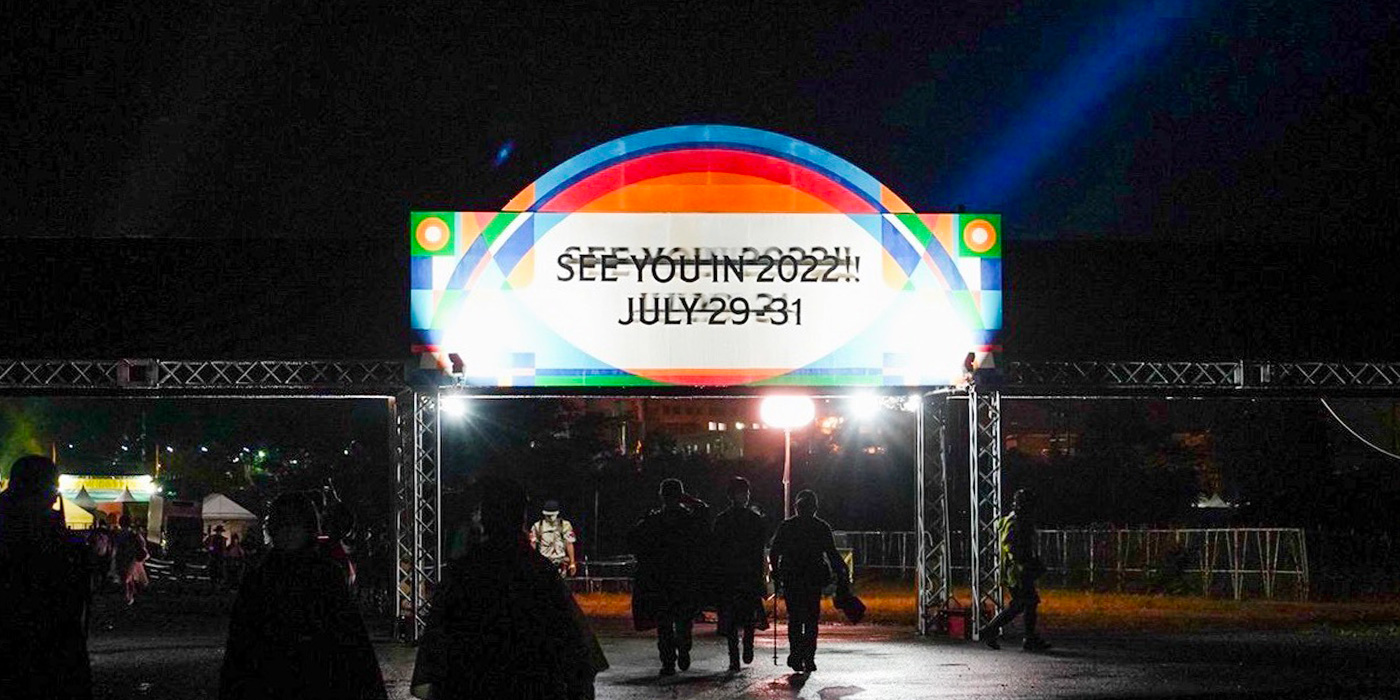 2021.08.24
Completion of Fuji Rock Festival '21
I extend my thanks to everyone involved with making Fuji Rock '21 possible including those who purchased tickets, the staff, the performers and residents of the local area.
I am grateful to the local residents who even amidst rising infection rates, watched over us as we held this year's festival.
I am grateful to the artists who made the decision to appear at this year's festival and put on magnificent performances. I am also grateful to the many artists who had to cancel their performance or not appear at the festival after making the difficult decision to do so.
I am thankful for the staff who faced many insurmountable obstacles and were able to find solutions to them.
I am grateful to all of the attendees who followed the guidelines to stop the spread of infection and cooperated with the many new restrictions and limitations and also the many people who looked at the situation and made the decision not to attend the festival.
Since the announcement postponing Fuji Rock '20 in June of last year, we constructed measures that would need to be taken while taking into account opinions both negative and positive, monitoring the rate of infections which changed daily, and considering how to protect local residents and everyone involved with Fuji Rock in order to hold this year's festival.
With infection rates rising unexpectedly quickly as we approached the festival dates, we had to make the decision to have everyone attending test for infection and apologize for the inconvenience this caused and thank all of you who cooperated.
I would first like to announce the fact that no one tested positive at the festival while the festival was held at present.
We will continue to gather information as time passes and will report our findings in the hope that our efforts will assist in infection measures for festivals in the future.
To those who attended the festival, I implore you to continue to manage your health wherever you may be now.
Keep On Fuji Rockin'
Masahiro Hidaka / Fuji Rock Festival Organizing Committee
FUJI ROCK FESTIVAL '21 Attendees
Total over 3 days: 35,449 people
Friday August 20th: 12,636 people
Saturday August 21st: 13,513 people
Sunday August 22nd: 9,300 people