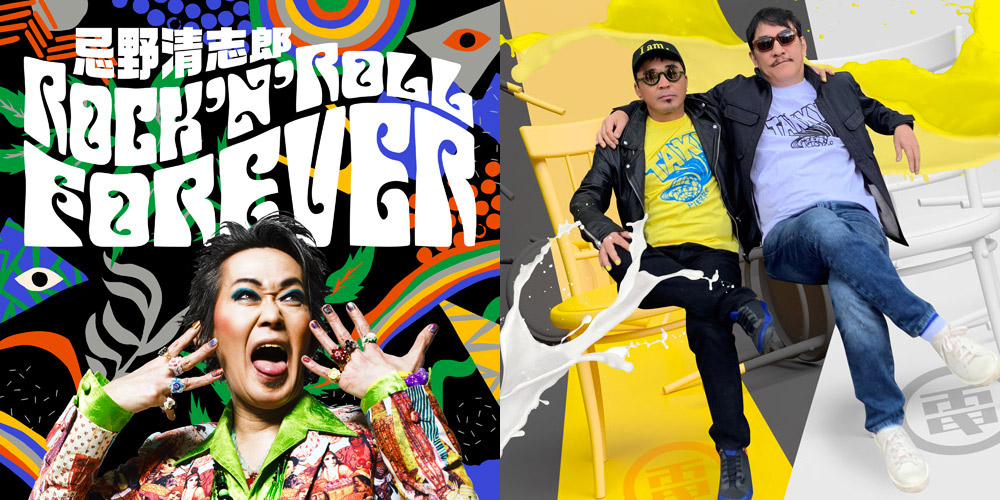 2020.04.03
LINE UP UPDATED WITH PERFORMING DATES!
29 more artists added to line up!
All headliners now confirmed in updated line up!
Friday August 21st
The headliner for Friday is Tame Impala!
Disclosure and Mura Masa also slated for the first day of the festival.
Artists added to the line up include the Spanish girl band HINDS, who's performance at the Red Marquee in 2018 showed us all their awesome presence; and from Taiwan, Elephant Gym with their amazing techinical prowess!
Also added to the line up are Yogee New Waves, who rose to represent the 2010's; Aoi Teshima who's beautiful voice brought chills to all in the 2006 Ghibli film Tales from Earthsea (Ged); milet, who directly after debuting reached number 1 on eleven different streaming sites; and Tendouji who performed at the Naeba Shokudo last summer and are selling out their own shows all over Japan!
Saturday August 22nd
Saturday's headliner is The Strokes!
Major Lazer with genius producer Diplo; and Four Tet with their new release also added to the line up!
Domestic artists added includeKing Gnu, who performed at the Rookie A Go-Go in 2017; Number Girl who reformed with the original band members last year; Monoeyes, who continue to lead the Japanese punk rock scene; dance rock band ROVO; The Bawdies who traverse genres from soul, R&B, and rock; and next generation star, ReN will be making an appearance after 5 years!
Also included in the updated line up are the Denims, Kemuri, Mitsukaze & Green Massive, and The Ska Flames!
Sunday August 23rd
The last day of the festival features a double headliner of "Mr. Fuji Rock, Kiyoshiro Iwamano Rock 'n' Roll Forever" and Denki Groove!
50 years since his debut, Kiyoshiro Iwamano comes back to Naeba in spirit with Kiyoshiro Iwamano Rock 'n' Roll Forever represented by long time friend Reiichi "Chabo" Nakaido and the Route 17 Rock 'n' Roll Orchestra featuring special guests such as UA, the Ese Timers, Tamio Okuda, Glim Spanky, Hiroto Komoto, Sion, Yusuke Chiba, Char, Tokyo Tanaka / Janken Johnnie, Totus Matsumoto and Yonce.
The other headliner of the day is unrivaled Japanese dance music duo, DEnki Groove who reached their 30 year anniversary last year and are coming back to Naeba after 4 years to headline!
Also appearing on the Friday are the FKA Twigs!
Not to mention, Voodoo Dead lead by member of the Grateful Dead family, Steve Kimock; Bruno Major who was chosen as Sam Smith's opener; and GoGo Penguin who were nominated for the Mercury Prize in 2014!
Tha Blue Herb will also be making an appearance at Fuji Rock after 3 years!
And don't miss the hip hop label SUMMIT and the artists who will be making an appearance for a unprecedented staging at Fuji Rock like never seen before!
Also appearing on Sunday will be HitsujiBungaku, Carmen Maki & OZ, Mono No Aware, Yuta Orisaki, and Sunny Day Service!
Imawano Kiyoshiro Rock'n'Roll FOREVER

Denki Groove
FOUR TET

KING GNU

NUMBER GIRL

ROVO

VOODOO DEAD
THE BAWDIES

THA BLUE HERB

BRUNO MAJOR

Carmen Maki &OZ

DENIMS

ELEPHANT GYM

GOGO PENGUIN

HINDS

Hitsujibungaku

KEMURI

milet

Mitsukaze&Green Massive

MONO NO AWARE

MONOEYES

Orisaka Yuta

ReN

THE SKA FLAMES

SUMMIT (PUNPEE, GAPPER, OMSB, MARIA, SIMI LAB, DyyPRIDE, BIM, VaVa, in-d, C.O.S.A. × KID FRESINO, BLYY, TWINKLE+)

Sunnyday Service

TENDOUJI

Teshima Aoi

YOGEE NEW WAVES