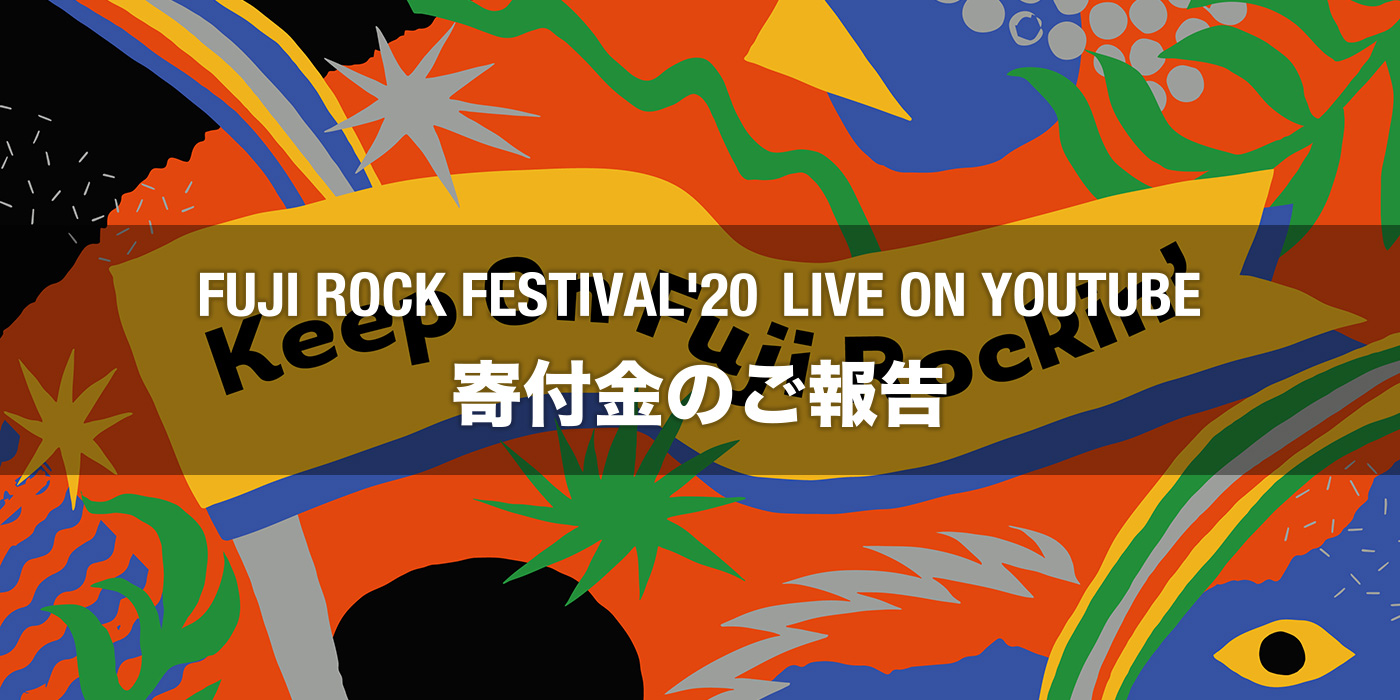 2020.10.02
FUJI ROCK FESTIVAL '20 LIVE ON YOUTUBE DONATIONS
The money donated by everyone via Super Chat and Super Stickers during the recent FUJI ROCK FESTIVAL '20 LIVE ON YOUTUBE program held from Friday August 21st to Monday the 24th has been donated to the following organizations.
▸ Music Cross Aid
2,907,461 Yen

*The donations received will be used to support businesses, technical staff and others that uphold the live music industry in Japan and who have been forced to suspend their activities becuase of the COVID-19 pandemic. The first round of applications for funding was held in July and has concluded but applications for the second round of funding will be accepted starting in October. Please check the Music Cross Aid official website for more details concerning the funding program.
▸ Medecins Sans Frontieres COVID-19 Crisis Fund
2,907,460 Yen

*The donations gathered have been donated to Medecins Sans Frontieres to support the organization's activities responding to COVID-19 across the globe. If the donations exceed the amount required for the responce, the funds will be used for other emergent responce activities. Donations made for the purpose of responding to COVID-19 may be suspended without prior notification depending on the situation.
Donations made on Friday September 25th, 2020.
Thank you all for your warm support and cooperation.
Everybody Keep On Fuji Rockin'
SEE YOU IN 2021!
Fuji Rock Festival Organizing Committee